From SCDigest's On-Target E-Magazine

- June 23, 2014 -

Logistics News: As UPS Joins the Dimensional Game for Ground, Time for Parcel Shippers to Start Strategizing
The Dim Weight Divisor can be Negotiated, Expert Says, and It May Also be Time for Package Re-Engineering

SCDigest Editorial Staff
PS announced last week that it would begin a dimensional pricing program for ground shipments in 2015, joining FedEx, which has already announced its own program.

Both express carriers have already implemented dimensional weight pricing for air shipments, and ground shipments over 3 cubic feet, but are now moving to apply the strategy to all ground shipments as well.

Dimensional weighting is basically a way for the carriers to be able to charge both for weight and for the cube of a parcel - whichever is more in the carrier's favor.

Dimensional weight is determined by first multiplying length by width by height, thus calculating a parcel's cube.


SCDigest Says:

Hempstead says he is working with one shipper that can shave a pound off the new dim by going to a box that's 9.49 high instead of 9.5 because of the math of one of it cartons.

What Do You Say?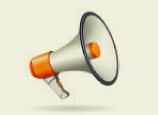 That number is then divided by 166 for domestic shipments, and by 134 for international freight.

That number is the "dim weight." If the package weighs more than the dim weight, the shipper pays based on the actual weight. If the package weighs less than the dim weight, the shipper is charged for the more expensive dim weight instead - a price increase versus the traditional policy of charging based on weight alone.

So for example, a box that is 12 x 12 x 12 (inches) has 1728 total cubic inches. Divide that by 166, and you get 10.4. If the package weighs 12 pounds, the shipper will pay the rate for a 12-pound shipment. If the package weighs 8 pounds, the shipper will pay for shipping a 10.4-pound box.
Do Parcel Shippers have any Options?

The impact of this move to dim weight pricing of course will vary based on a given shipper's parcel profile, and obviously will deliver the biggest total increase in shipping costs to thosethat tend to ship bigger and lighter product/boxes.

Experts are saying the impact could be from as little as 5% for some parcel shippers to as much as 25% more in shipping costs for others.

But shippers have options.

"I have taught for 40 years now that everything is negotiable," says Jerry Hempstead, a long time executive at DHL and Airborne Express who is now a consultant to the parcel shipping industry. He says the dim weight divisor is one of the things that can be negotiated.
A shipper, for example, might push back and say "Give me a revised divisor. Instead of 166 make it 194 like it used to be, or 250. Or 300," Hempstead says. He also says shippers might try to negotiate a phased in approach, where the dim weight pricing applies say to boxes 2 cubic feet and over the first year, then smaller boxes after that so the shipping cost pain is staggered in.

Hempstead also says that shippers could try to offset the hit from the dim weight method by seeking an increasing the base discount, a lower minimum charge, or a combination of the two.

"The goal being to remain as whole as possible, but the carriers want yield improvement, so there lies the dilemma," Hempstead added.
Estimating the Impact

Is there any way for a shipper to get a good handle on just how big the cost impact is going to be?

Unfortunately because currently shipments under 3 cubic feet (5184 cubic inches in) are exempt from dimensionalization, the carriers don't provide the shippers the dims collected at the terminals and hubs, a process that is automated and done by laser. Because today the carriers do not have to calculate and justify a dim charge, there is no reason for them to pass this data.
Hempstead says that if a shipper has a good reputation with their parcel carrier rep, it may be able to receive what's called a "dilution study."

He says both FedEx and UPS have all the dim data on every package and can quickly tell a shipper in a report how much additional cost the shipper would have spent under the new program for a certain period of time. Of course, Hempstead notes, "corporate" may not want the rep or the shipper to know that information.

If a shipper cannot get access to that report, the next step is to do a site audit of packages going out the door today that are under 3 cubic. Hopefully, the shipper has maintained data about the weight of each parcel shipped over some period, or it might track that information over the coming month.

(Transportation Management Article Continued Below)