From SCDigest's On-Target e-Magazine
- June 11, 2014 -
Global Supply Chain News: Little News on How West Coast Port Negotiations are Going, but Serious Issues are on the Table


Wages, Potentially Soaring Healthcare Costs, Automation - and "Jurisdiction?"
SCDigest Editorial Staff
Negotiations between the Pacific Maritime Association, which represents US West Coast ports and terminal operators, and the International Longshore and Warehouse Union are now underway, with little sense yet of how the talks are going.

SCDigest Says:

Several ocean carriers have already announced a planned congestion surcharge of $800 per 20-foot container and $1,000 per 40-footer.

What Do You Say?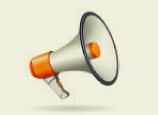 While pre-negotiations banter was amicable, there are some very tough issues on the table. Given that, few expect the two sides to get a deal done by the expiration of the current contract on June 30. While it is likely that the Longshoremen would continue working under the terms of the current contract for a time or the two sides could agree to a series of contract extensions after that date, a worker strike or a union lockout by the PMA is certainly not out of the question.
The 2002 management lock-out of port workers lasted 10 days, caused many supply chain disruptions, and led to weeks of effort to untangle the backlog. That stand-off ended when then-President Bush invoked the emergency provisions of the Taft-Hartley Act. Estimates at the time put the cost of the action to the US economy at more than $10 billion.
But given the scope of the issues on the table, a similar scenario sometime late summer into fall is certainly a possibility, as US importers start bringing goods in earlier this year or plan for a time to use alternative ports in Canada or the US Gulf Coast that do not have ILWU workers.

Here is a quick summary of the major issues:

Wages: The ILWU will want a raise in hourly wages, of course, saying it expects a "fair" increase - we suspect the two sides have a different view of that term.

Healthcare costs: The current ILWU contract calls for workers to pay very little towards their own healthcare costs, under a generous policy. This insurance will in fact be considered a "Cadillac" plan under the Affordable Care Act, and if not addressed will expose PMA members to something like $100 million in annual penalties. The PMA will want to make changes to the coverage so that Cadillac plan designation isn't reached. The union will want to be compensated for any new costs on members for their healthcare plans.

Automation: The ILWU has not pushed back much on labor-saving automation at West Coast ports of late, but big plans for such technology - badly needed to make US ports competitive with many foreign rivals - at Long Beach, Los Angeles and elsewhere, could change that this time around. How hard the ILWU will push back on this issue is very unclear, but it also seems certain the automation will reduce union jobs, especially with port volumes no longer showing strong growth year after year.


(Global Supply Chain Article Continued Below)