From SCDigest's On-Target E-Magazine

- May 5, 2014 -
Supply Chain News: When it Comes to Reshoring, Detailed Planning and Expectation Setting is Key, Otis Elevators Learns the Hard Way
Ballyhood Move Back to US from Mexico Ran into Very Bumpy Road; Need to Ensure the Skilled Labor Needed is Present in New Factory Area
SCDigest Editorial Staff

Slowly but mostly surely, there is evidence of a move of manufacturing back to US soil, or in other cases at least the the decision not to offshore.
But that doesn't mean that such "reshoring" is easy - just ask the folks at Otis Elevator, a division of United Technologies.

SCDigest Says:

All told, the Otis team "just bit off more than they could chew, and again, shame on us," CFO Hayes said.

What Do You Say?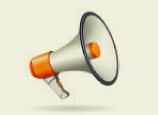 Otis was one of a group of major US manufacturers in the past few years, including also GE, Whirlpool and NCR, which announced they were bringing factories back to the US from China, Mexico or other countries.
Otis, the world's largest maker of elevators and escalators, said it would close down a factory in Nogales, Mexico and move production to Florence, SC - a lower wage, right-to-work state.
Simultaneously, as part of the overall plan, Otis shuttered two other US facilities, in Arizona and Indiana, and transferred some of the workers and the production to the South Carolina plant as well, which opened in 2012.
In addition, new supply chain software was introduced into the operation - always a risky bet. And overall orders rose sharply, as the US building industry was starting to recover at about the same time.
Things did not go well. Output levels were well below planned volumes, and the number of back orders started to swell rapidly. Many orders were eventually cancelled after waits of several months for deliveries. Between the cancelled orders and keeping the Mexican factory open six months longer than expected to try to reduce the backlog, the fiasco cost Otis some $60 million in 2013 and still more so far in 2014, the company says, including costs for unplanned overtime, additional workers and more.
"I think we failed on both the planning and the execution side," Robert McDonough, CEO of the United Technologies unit that includes Otis, told analysts in March, according to the Wall Street Journal.
One factor not analyzed well enough: the challenge of finding sufficient skilled workers and managers in a smaller area such as Florence.

"It's not like you're moving to Chicago or you're moving to Connecticut," Greg Hayes, United Technologies' chief financial officer, said in an interview.
(Manufacturing Article Continued Below)