From SCDigest's OnTarget e-Magazine
- May 1, 2014 -
RFID and AIDC News: Zebra Acquisition of Motorola's Wireless and Scanner Business a Surprise, but Keeps Duopoly Status in North America
Zebra in the End Hopes to Profit from Internet of Things Strategy
SCDigest Editorial Staff

In a surprising move, Motorola Solutions has announced it is selling off its entire Enterprise Systems business to Zebra Technologies. The move will completely take Motorola completely out of the wireless terminal, RFID and bar code scanner businesses, where it has been a mainstay since the old Motorola acquired Symbol Technologies in 2006.
SCDigest Says:

Last year, Zebra launched Zatar, a web-based solution that allows companies to deploy and manage devices and sensors connected to the Internet, on the journey to the Internet of Things.

What Do You Say?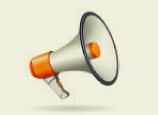 The current Motorola Solutions was formed a few years ago, after it split itself into two companies, one focused on cell phones, the other on a variety of business-to-business and government-related solutions. The company is now selling off the B2B side to focus on sales of radio systems and other gear to governments and public safety organizations.
"Last year, we undertook a thorough review of our strategy and concluded that the synergies between our government and enterprise businesses were not as great as the value we could create by being singularly focused on our core government & public safety business," Motorola CEO Greg Brown said.
Zebra will spend $3.45 billion to acquire the unit, which had sales of about $2.5 billion in 2013. That is two and a half times the size of $1 billion Zebra. The deal is expected to close before the end of the year.
But the Motorola Enterprise Systems group has had its challenges of late, with sales down some 25% last year.
Zebra is of course most well-known for its line of bar code printers and related media, but has been trying to move into the systems business in recent years, acquiring companies in the yard management and real-time locator system (RTLS) areas.
But the Motorola deal will be a much bigger move, instantly putting Zebra in a position of market leadership. With solutions across printers, scanners, wireless and RFID, Zebra will now look a lot like the former Intermec, which was acquired by Honeywell in 2013.
Indeed, that acquisition had left the US market with two dominant providers, Motorola and Honeywell, after a series of deal of the past 15 years. Before it was acquired by Motorola, Symbol Technologies had purchased Telxon and then later Psion. Honeywell acquired Handheld Products, then LXE and finally Intermec (which also owns Voice solution provider Vocollect). (See Honeywell's Plan to Acquire Intermec Largely Brings Wireless/RF Terminal Market to Duopoly Status.)
Datalogic is a larger player in its home base of Europe than it is in North America, but is trying to gain a larger share in the region to become a third major vendor. As part of its approval of Honeywell's acquisition of Intermec, the US Federal Trade Commission required Honeywell to license certain patents related to two-dimension bar code scanners to Datalogic to create more competition.
There are also some Chinese suppliers of wireless terminals trying to gain a foothold in the US market, but with little success to date.

(RFID and AIDC Story Continued Below)