From SCDigest's On-Target e-Magazine
- April 24, 2014 -
Global Supply Chain News: Nike's Bangladesh Fork in the Road


Just Before Tragic Building Collapse, Nike Decided to Pull out of Bangladesh Sourcing; Safety or Margins?
SCDigest Editorial Staff
This month marks the one year anniversary of the tragic collapse of a building housing six apparel factories in Bangladesh that killed more than 1100 workers, in one of the worst industrial accidents of all-time.
Since then, competing plans between a group of mostly Euro retailers and brand companies and another led by US firms such as Walmart and GAP stores have been put in place to address safety concerns. Those plans include a better inspection process for factories in Bangladesh, as well as direct subsidies or loans to make improvements in apparel factories in the country, safety training, and other measures.

SCDigest Says:

"Did we pass up on margin because of that [decision]?"Jones says. "Absolutely."

What Do You Say?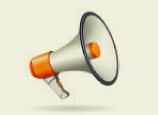 Engineers hired by the groups have conducted fire and building safety audits on about 700 factories so far, and have are expected to inspect an additional 1,500 by this summer.
But one prominent apparel company that has seen its share of criticism for global labor practices over three decades is largely sitting this one out - Nike. Based on concerns relative to factory safety, the company decided it would not tap the Bangladesh sourcing market in any meaningful way - probably at the expense of its bottom line.

The Nike story is illustrative of just how tough such global sourcing decisions can be, especially in the apparel sector.

That tale was detailed in a piece in the Wall Street Journal this week. The backdrop, of course, is that Nike had the primary corporate target for human rights and other organizations for many years, accusing it of using child labor, factories that operated in sweatshop conditions, and more. Most famously, in 1996 Life magazine published a story titled "Six Cents an Hour," with a photo of a boy sewing Nike soccer balls that caused a global reaction.
In general, Nike for a few years tried to just ride out the storm, saying it couldn't much control how its suppliers operated. But it got ethical sourcing religion before too long, developing a supplier code of conduct, performing factory audits, and otherwise committing to a healthier supply chain. It released names and locations of its supplier factories in the name of transparency, being one of the first to do so.
Though the critiques certainly did not completely go away, the volume of them certainly shrank. Nike gained credit in 2006 when it pulled some $100 million in soccer ball inventory out of the market after it appeared that the supplier in Pakistan had been using child labor.
"It sent a strong signal to our source base and Nike that we were going to put our money where our mouth was," Eric Sprunk, Nike's COO, told the Wall Street Journal.
Inflection Point on Bangladesh
A few years ago, Nike wanted to understand how a competitor could be selling fleece jacket similar to one sold by Nike for $10.00 less. Analysis showed similar material, sewing technique, etc. The answer, it appeared, turned out to be that the competitive jacket was made in Bangladesh.
"Our competitors were moving fast into Bangladesh and the pressure was getting bigger and bigger," Sprunk told the WSJ. "We needed a strong point of view to say, 'Are we going to increase our source base there or not?'"


(Global Supply Chain Article Continued Below)