From SCDigest's On-Target E-Magazine

- March 25, 2014 -

Supply Chain News: US Truck Driver Turnover Rate Remains High, but for Now Seems to Remain Just Below Crisis Levels


Rate Fell in Q4, ATA Says, but has been Over 90% for Eight Quarters; At Least 30,000 Current Openings, Maybe Much More


SCDigest Editorial Staff
Worries about a US shortage of truck drivers continue on, with turnover of drivers in large truckload fleets near to 100% in Q4 and for the full year 2013, the American Trucking Associations reported last week.
Of course, those numbers do not mean large fleets are completely turning over their base of drivers each year. What happens is the carriers may go through 3-4 new drivers to obtain one that sticks, driving the total turnover number to high levels.

SCDigest Says:

The average age of a commercial driver in the U.S. is 55, according to the Bureau of Labor Statistics, and tens of thousands will be retiring soon.

What Do You Say?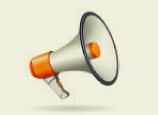 But many still say the driver situation remains a significant problem, and is just a bit of economic growth away from being something of a crisis for carriers and shippers.
While turnover rate at large truckload carriers fell six percentage points to 91% in the fourth quarter of 2013, the measure was still above 90% for the eighth consecutive quarter.

That was the second consecutive quarter of a modest decline in the churn levels, but at over 90% the number remains in worrisome territory.
ATA Chief Economist Bob Costello said that "We saw turnover at fleets with at least $30 million in annual revenue bottom out near 50% at the depths of the Great Recession and it has increased steadily since."

He added that "The rate appears to have flattened out at an elevated level for the moment. However, it could easily increase as tightness in the labor pool should continue, and even worsen, as the economy improves."

For all of 2013, driver turnover averaged 96%, just below 2012's average of 98% and well off the all-time high of 130% set in 2005.

Turnover at small truckload fleets rose five points in the final quarter of the year to 79%, but was still below the 82% mark the figure hit in the first half of 2012. For the year, turnover at small fleets averaged 82%.

Why is the turnover at smaller trucking firms substantially lower for smaller carriers than for larger ones? Costello told SCDigest that are probably several factors.
"Historically it has been lower and some attribute that to a more "family" atmosphere at the smaller carriers," he said. "Perhaps it is related to more regional freight too, since that might improve a driver's lifestyle. Another big one is that many small fleets don't hire drivers right out of truck driver training school. Fleets that do, which are generally the big ones, have a higher turnover rate. Drivers get their feet wet in the industry and then some move on when they are highly recruited by others. "
As always, the churn at less-than-truckload carriers is just a fraction of that seen on the truckload side, because LTL drivers generally can get back home each night.

Turnover in the less-than-truckload sector fell two points to 11% in the fourth quarter, which was also the average for 2013.

The ATA estimates that there is currently an industry shortage of some 30,000 truck drivers across the US.
"As the industry starts to haul more because demand goes up, we'll need to add more drivers, nearly 100,000 annually over the next decade, in order to keep pace," Costello said.
Some experts have estimate the shortage as being as high as 150,000 drivers currently.
A number of carriers have cited driver shortages as a key issue in their quarterly earnings calls. In fact, the "asset discipline" the industry has seemed to maintain in terms of fleet sizing in recent years may have as much to do with difficulty finding drivers as it does with market restraint to keep a more favorable supply and demand balance.
In its Q4 2013 earnings release, for example, Werner noted that "The driver recruiting and retention market became even more challenging during fourth quarter 2013. Significant factors included a declining number of, and increased competition for, driver training school graduates, a gradually declining national unemployment rate, and increased job competition from the strengthening housing construction and hydraulic fracturing markets."


(Transportation Management Article Continued Below)