From SCDigest's On-Target E-Magazine

- March 5, 2014 -
Supply Chain News: Manufacturing Recovery Continues On - but Varies Dramatically by Sector
US Likely to Finally Exceed 2007 Production Levels this Year, but Most Industries Still Lag
SCDigest Editorial Staff

There is clearly evidence of a manufacturing recovery in the US - though it is still too early to call it a "renaissance" - but the data shows it is concentrated in a relatively few number of sectors.
SCDigest Says:

The furniture sector, while still well below 2007 levels of output, averaged a score of 72.5 in 2013, nicely up from the mid-60s in 2011, showing signs that some level of recovery is being achieved.

What Do You Say?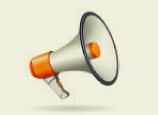 SCDigest has for some time now kept track of data coming out of the Federal Reserve each month on output relative to the entire US manufacturing sector as well as a large number of different industries.
The Fed numbers are based on an index that compares current output to the baseline year of 2007 - the biggest year to date for total US production.
So output in 2007 both overall and for each sector is given an index score of 100, and output in other months is compared to 2007 totals.
Keep in mind that while the overall manufacturing sector peaked in 2007, meaning there are no prior years with index scores above 100, that is not true for individual sectors. While 2007 is still the baseline year for each, with a score of 100, a sector such as apparel actually peaked in the 1994, with a score of 288, meaning production levels in that year were almost two times what they were in 2007.
So, let begin with US manufacturing as a whole.
As can be seen in the web chart below, US total manufacturing output began to slump badly right after the peak year of 2007, plunging all the way down to an index score of 80.3 at the bottom in June 2009. That means total output was almost 20% below the average month in 2007.
It has been a slow, steady climb back ever since, and the year ended with a score of 97.2 for December, meaning US manufacturing output was still about 2.8% below 2007 levels.

Barring a new economic downturn, however, it seems clear total US production will soon - likely in 2014 - finally exceed 2007 levels an amazing seven years later.

(Manufacturing Article Continued Below)