From SCDigest's On-Target E-Magazine

- Feb. 25, 2014 -

Logistics News: Rail Carriers See Generally Strong Results for Q4, Full 2013


Profits as Usual Nicely Out Run Volume Growth; Union Pacific Continues to Lead the Pack


SCDigest Editorial Staff
In a relatively down year for public US rail carriers, our group of four Class I railroads overall still saw good economic times, with profit growth much higher than increases in carload volumes.


SCDigest Says:

Pricing power seems to have fallen from recent years, with CSX and NFS saying core pricing was up just about 1.5% - well down from the 4-5% increases common in recent years.

What Do You Say?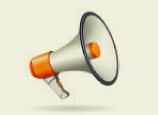 As always, SCDigest is here this week with a review of Q4 and full year 2013 results from our group of four publicly traded rail carriers: Union Pacific, CSX, Norfolk Southern, and Kansas City Southern.
That includes both summary tables of financial and operating results as well as any noteworthy commentary from the various Q4 earnings releases. Both should be of interest to shippers.
Last week, we did the same for major truckload carriers (see Lackluster Q4 Ends Decent 2013 for US Truckload Carriers). We'll end the process next weeks for the LTL carriers.
Overall, the Association of American Railroads said that for the full year of 2013, US railroads reported cumulative volume of 14,608,403 carloads, down 0.5% from 2012, and 12,831,692 intermodal units, up 4.6% from last year. Total combined US traffic for the 52 weeks of 2013 was 27,440,095 carloads and intermodal units, up 1.8% from last year.
Among our group of four rail carriers, total carload volumes for the year ranged from flat growth at Union Pacific to a 3.3% increase at Norfolk Southern.
Growth was mostly better in terms of intermodal, though here again Union Pacific was flat, while the other three carriers saw increases of 5.4 to 6.4%.
First looking at Q4 results, profits were up sharply at three of the four carriers, with only CSX having a tough quarter, seeing net income down 5.1%. Union Pacific profits rose 13%, and Norfolk Southern and Kansas City Southern enjoying profit growth of over 20% in Q4.
That was reflected not surprisingly in continued improvements in operating ratios, or operating expenses divided by operating revenue, a key metric in the transportation sector. The unweighted average of the four carriers fell to 68.1%, down 1.4 percentage points from 2012. Union Pacific saw its OR in Q4 fall to just 65%, leading the way among the four carriers.
These and results are shown in the table below.
US Rail Carriers Results Q4 2013

All told, net profits for the group were up 11.9%. several times the change in volume growth.
(Transportation Management Article Continued Below)