From SCDigest's On-Target E-Magazine

- Feb. 19, 2014 -
Update: German Union Still Pushing for Works Council after Defeat in Vote at Chattanooga Volkswagen Plant
Such an Arrangement Likely not Legal in US without Union Agreement
SCDigest Editorial Staff

Update to Original Story on Vote Against Unionization at a Volkswagen Factory in Chattanooga (See Below):
Labor representatives in Germany are starting a new drive to create a German-style works council at the company's Chattanooga, Tenn., factory, despite the defeat for the United Auto Workers union at the plant last week.
"The result of the election has not changed our goal of creating a works council in Chattanooga," said Gunnar Kilian, secretary-general of VW's works council in Germany.
SCDigest Says:

With this bitter blow, the UAW will likely return attention to the Daimler plant in nearby Canton, which has been the subject of aggressive and non-traditional union techniques.

What Do You Say?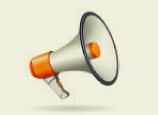 While workers voted 712 to 626 against the union, surveys have found workers do favor in-house representation by a works council, which involves creating a group of company employees, managment and blue collar, elected by the workforce and which has a say in everything from hiring and firing staff to plant operations.
VW has established a works council at all its foreign plants, with the exception of Chattanooga and its factories in China.
US labor experts have said that US law only allows creation of a works council in a company that is represented by a trade union. There is no provision in US law for a German-style works council.
Kilian and others say they will soon come to the US to begin talks with labor law experts to see if there is a way to establish a works council in Tennessee.
Original Story
In the most watched union drive in years, in which the company itself seemed to support a unionization effort, workers at the three-year old Volkswagen factory in Chattanooga, TN narrowly voted against joining the United Autoworkers Union after voting ended yesterday, dealing the UAW a crushing blow, and certainly bringing doubts about efforts to unionize a Mercedes-Benz plant in Mississippi.
With the result, it means 100% of foreign automakers with plants in the US - most of them in the South and in right to work states - will remain without a union.
The vote was 712 against and 626 for, and represented a stinging blow to the
UAW because Volkswagen did not even attempt to sway workers to vote No.
Since being built three years ago, the powerful IG Metall union has put pressure on Volkswagen management to unionize the plant in Tennessee, the only one of the company's more than 60 plants worldwide that is not unionized. As is common in Germany, two union executives sit on Volkswagen's board, and so called "work councils" of labor and local plant management personnel have a significant impact on decisions relative to each facility in the country.
IG Metall expressed concerns that German plants would lose work to the American non-union plant, and in the last year or so began more formally collaborating with the UAW in the US to organize the Chattanooga plant, as part of the massive effort the UAW is pursuing to unionize the transplant factories.
Helmut Lense, a former labor representative on Daimler's supervisory board, the equivalent of a US board of directors, said last November that "When there is even one plant with no union, the company can do whatever it wants," as Daimler is facing s similar issue for a Mercedes-Benz plant in Canton, Mississippi.
Auto workers in the non-union South earn about the same wages as do unionized employees at auto plants in the Midwest and Northeast, but don't bring along the same burdensome work rules that are a hallmark of union facilities. However, on average they earn about a third less in wages and benefits than do German union members. Energy prices are also soaring in Germany due to mandates and subsidies for renewables, whereas the US is enjoying a low cost energy boom.
Under pressure from its home union last fall, Volkswagen said it was willing to accept a majority vote by so-called "card check" procedures to recognize the UAW. The Wagner Act allows a union to be certified if a majority of workers sign authorization cards and an employer acquiesces, which Volkswagen was ready to do.
But the union effort failed when eight workers represented by the National Right to Work Legal Defense Foundation filed charges with the NLRB alleging that the UAW had lied to workers and bullied them into signing cards.
While the currently union-friendly NLRB dismissed the charges, enough workers were protesting the card-check vote that Volkswagen agreed to hold a secret-ballot election instead. However, Volkswagen signed a "neutrality agreement" that signaled it did not oppose a Yes vote.
Further, Volkswagen agreed to submit an "RM Petition," which employers rarely file and made up only 2.4% of the NLRB's docket last year, to speed up the process. That meant that within hours of the filing, Volkswagen, the UAW and the NLRB's regional field attorney and director had signed a "Stipulated Election Agreement" including the election dates, times and location.
An election was started last week just nine days later (the vote was taken over three days, ending Friday night). Over those nine days, Volkswagen gave the union free access to the factory floor, bulletin boards, a dedicated work room and tables in non-work areas to talk with workers.

(Manufacturing Article Continued Below)