From SCDigest's On-Target e-Magazine
- Feb. 12, 2014 -
Global Supply Chain News: If Your Container is Late, it May be Awaiting a Chassis at LA-Long Beach


As Carriers Shed Chassis Ownership, Confusion becoming the Norm; Drayage Drivers Hauling Chassis for Free
SCDigest Editorial Staff
"A chassis, a chassis, my kingdom for a chassis!"
That's what SCDigest can't help but think about, after a strange story this week, as a chassis crisis of sorts has apparently hit the Ports of Los Angeles and Long Beach. The issue is causing havoc for drayage drivers paid to move containers to rail yards or transload facilities, which in turn is causing delays for importers looking for their goods.


SCDigest Says:

Naturally, prices are going up, since the carriers no longer add in low chassis rates to container shipping customers - which is surely a factor in why they all decided to exit the business in the first place.

What Do You Say?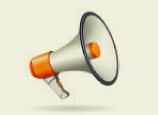 The immediate crisis is certainly not entirely new at US ports, with chassis availability and management an issue that many of them have been dealing with for several years.
During 2010, a number of large ocean carriers, including Maersk Line, Yang Ming, CMA CGM, OOCL, NYK Line, and Evergreen, announced they would no longer provide chassis at select US ports, as each found the business of being an intermodal equipment supplier wasn't worth the headaches or slim margins.
That led to port/terminal operators and third parties acquiring the assets and setting up services to pool chassis across carriers.
That change was late to come to LA/Long Beach, but that hour has finally arrived. The reason it was so late to come to what is by far the largest US port complex is because the carriers and the ports knew the complexity of operations and container flow at the facilities would be challenging to get right under new chassis programs.
Apparently, they were correct.
According to the Journal of Commerce, "Under the new regime, a carrier will sell its chassis to a container leasing company, and that company signs a use agreement that ensures a steady stream of business. At the same time, many carriers today are engaged in vessel-sharing agreements that involve three or more lines. This results in "split deliveries" in which the container must be dropped off at one terminal and the chassis at another."

A major issue then becomes who will pay for the repositioning of the chassis to another location. Currently, truckers are often being directed to transport the chassis free of charge, when they could be getting paid to move a container.
The issue appears to be one not of a lack of chassis in total at the ports, but having the right chassis the right place at the right time.
The chassis availability problems are coming at the same time as volumes are rising at the port (Chinese exports in total were up 10+% last month), compounding the operational challenges. There is currently significant congestion, and the time per drayage move is again rising.
"In the short term, the chassis issue is becoming more important than turn times. In fact, chassis are a big part of the turn-time problem," said Bruce Wargo, president of PierPass Inc., which manages the Los Angeles-Long Beach extended gate time program at the ports.


(Global Supply Chain Article Continued Below)