From SCDigest's On-Target E-Magazine

- Dec. 4, 2013 -
Supply Chain News: Honda Must Focus on Manufacturing Excellence, not Just Product Excellence, Its President Says
New Honda Factory in Japan Makes Broad Use of Robotics, Shaves 40 Minutes off Assembly Times; A Testing Lab for Factories Worldwide
SCDigest Editorial Staff


Honda last week released gave media a tour of an advanced new factory that it opened north of Tokyo in July, part of an eventual gcampaign to upgrade its manufacturing capabilities and efficiencies worldwide.
For Honda to progress," said Honda president Takanobu Ito, "We must advance the technology of manufacturing, not just the technology of our products."

SCDigest Says:

"We are doing this since we expect what we learn here to be effective when it is transferred overseas," Honda's Kono added.

What Do You Say?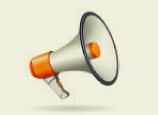 Given Japan's shrinking car market, some are saying this may be the last new greenfield auto factory that will be built in Japan for decades.
Honda had unveiled plans to for this cutting-edge factory in 2006. Construction started in 2007, and it was supposed to be in production by 2010. But it the project was delayed, first due to the impact of the global recession. Ito then resurrected the project in 2010, but it was again delayed after the 2011 earthquake and tsunami in Japan. Now finally completed, this is Honda's first new Japanese factory in 23 years.
"We wouldn't have needed this plant if we had built it just for the domestic market," said Takehiro Kono, the head of operations at the new plant, at a press conference at the facility last week.
Exporting cars from the new factory, with annual capacity to make 250,000 small cars based on the Fit platform, isn't really a key part of the plan either.
Rather, the main mission seems to be the perfection of new production techniques for use in factories across the globe.

"We are doing this since we expect what we learn here to be effective when it is transferred overseas," Kono added "We built this factory for other new plants to come."
The new factory is in Yorii, nestled in rolling green foothills just north of Tokyo as part of Honda's Saitama assembly complex. It is equipped with Honda's most advanced manufacturing machines and equipment. It boasts nine automated production processes, compared with just one at the nearby 50-year old Sayama plant.

The production systems makes heavy use of robotics, which are used to install instrument panels, seats, tires and suspension systems. High-speed welding robots make the car body frames, advanced hemming machines shape doors and hoods, and streamlined stamping lines also employ cutting-edge technology.

(Manufacturing Article Continued Below)