From SCDigest's On-Target E-Magazine

- Dec. 3, 2013 -

Updated! Supply Chain News: Amazon Working on New Drone Delivery System, but Skeptics Abound

Bezos Makes Announcement on 60 Minutes; Could be Ready as Early as 2015; We Have the Video; Can Safety Issues Ever be Resolved?

SCDigest Editorial Staff
Update Dec. 3, 2013
While Amazon's announcement that is was actively testing drone technology to deliver products to customers in less than 30 minutes has certainly got the business and supply chain worlds buzzing, there are huge challenges to really making the idea work, many experts are saying.
Loren Thompson, an analyst at the Lexington Institute, told the Financial Times that the dangers of drones in civil aerospace likely means that regulatators could never accept them in the numbers Amazon would need to provide a viable service.
"I'm not sure putting this number of drones in metropolitan airspace could ever be made safe," he said.
The less expensive type drones Amazon is testing lack the sophisticated sensory systems more expensive military drones have, meaning risks of collisions and accidents could be high.
"The likelihood that drones would hit high structures and electrical structures is very great because they probably would lack the internal memory to maneuver around such objects," added Thompson.
However, others believe that the technology in this area could advance at such a rapid pace that these safety challenges could be solved in the four or five years Bezos said Amazon Prime Air could be ready. The Amazon web site says that it will be ready when US regulators are ready, which could be as early as 2015.
Christian Sanz, co-founder of Skycatch, an aerial robotics start-up, envisions an "air highway" scheme that would provide dedicated, regulated pathways through cities for unmanned aerial vehicles, perhaps following existing routes on land such as train tracks.
He believes it is highly unlikely there would be delivery to a consumer's back porch any time soon, such as shown in Amazon's video promoting the potential Prime Air service.
Orginal Story Dec. 2, 2013
Most supply chain professional probably thought efulfillment developments couldn't get much wilder for this year, after recent news that Amazon was both co-locating mini-fulfillment centers inside customer DCs (e.g., Procter & Gamble), and then more recently that it has entered into an agreement with the United States Post Office for Sunday delivery in select markets. That followed a slew of news earlier in the year by both Amazon and others such as ebay.


SCDigest Says:

The drone drops off the package, and instantly heads back to its DC base. It does not appear to be interested in a tip

.

What Do You Say?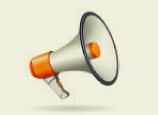 But they would be wrong.
On an interview Sunday night on CBS's 60 Minutes program, Amazon founder and CEO Jeff Bezos dropped the bomb that the company was actively developing a new drone-based delivery service that could get products to customers in as little as just minutes.
Being developed for now at least under the name Amazon Prime Air, the program takes fulfillment possibilities to a whole new level.
As shown in the video we provided below, a customer places an order on Amazon's site and selects Prime Air as the delivery method, which promises 30-minute service.
From there, that order gets special treatment, moving down a special conveyor line at the end of which sits a small drone (which Amazon calls octocopters), maybe 2-feet wide plus some wing span that carriers helicopter-type blades on each side. The drone grabs a special small container into which the picked product had been placed, and off it flies, arriving some minutes later at the back patio of a consumer.
The drone drops off the package, and instantly heads back to its DC base. It does not appear to be interested in a tip, nor require a signature.
On 60 Minutes, Bezos said they design goal was to be able to carry products that weigh less than 5 pounds. That certainly cuts down on the range of products that could utilize the service, but one has to believe Amazon has analyzed this and found there were enough products under that weight to be viable.


Amazon Prime Air Concept
Amazon put up a brief web page after the 60 Minutes broadcast, noting that "The goal of this new delivery system is to get packages into customers' hands in 30 minutes or less using unmanned aerial vehicles."
(Transportation Management Article Continued Below)