From SCDigest's On-Target E-Magazine

- Oct. 3, 2013 -

Supply Chain News: Focus on Transportation Costs is Increasing at Many Companies

In Period of Shrinking Margins, Transportation Emerges as Most Directly Controllable Supply Chain Expense

SCDigest Editorial Staff
Trucking rates have been relatively stable in 2013,and prices for on-the-road diesel have been flat for most of the year somewhere a few nickels or dimes North or South of $3.90. Nevertheless, many shippers are looking very hard at how they can reduce transportation costs from current levels.

Why?

SCDigest Says:

Optimizing both pallet builds and trailer utilization can often reduce transportation costs per unit by double digits.

What Do You Say?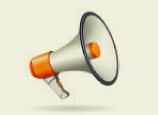 "We're increasingly realizing that transportation costs are the most directly controllable expenses that we have," a vice president of supply chain for a consumer package goods company recently told SCDigest (he asked to remain anonymous).

He said that his company had little control over commodity costs, a major expense on the income statement. Production costs were largely pre-determined by the level of automation in a given facility and customer demand. In his company's business, there are limited opportunities to reduce inventories, given the impact of promotions on inventory plans and the fact that the company already has rapid turns, holding under 10 days of inventory across its network.

"With the margin compression we have been seeing over the last few years, we have to look at operating expenses to try to get some of that margin back, and we have recognized that the area that we have the most control of is transportation," the exec added.

One strategy his company is using is to actually adjust production schedules to take advantages of transportation opportunities, something the firm never would have considered in the past.

The VP of logistics for a regional retail grocery chain offered similar sentiments. He said the company believed it was pretty efficient using its private fleet to get product from DCs to stores, but upon closer evaluation lately has found a number of areas of transportation opportunity.

In this company's case, increasing use of backhauls from supplier DC and more efficient trailer loading generated meaningful savings - again representing one of the most directly controllable supply chain cost buckets the retailer had to work with.

Where are the Opportunities?

There are a plethora of potential areas to reduce transportation costs. Five of the most popular/impactful are listed below.

Implement a Strong TMS: Despite widespread deployments of "tier 1" Transportation Management Systems, research from leading analysts companies continues to show less than 50% of mid-sized and even large companies use current, robust TMS tools. The ROI for TMS investment is generally strong, and new Cloud-based TMS solutions can reduce the cost and effort of getting a more functional system in place.

Take Control of Inbound Freight: It is amazing how many companies in virtually every sector still allow suppliers to manage inbound freight and add it to unit prices. In retail, which has been the leader in managing supplier shipments, the trend in recent years has strongly moved from static control (printed routing guides) to dynamic routing (vendors submit shipment plans and are given carrier and pick-up time). But it is clear many companies are still leaving a lot of transportation dollars on the table by putting transportation costs to be in the hands of suppliers and the purchasing department.


(Transportation Management Article Continued Below)