From SCDigest's On-Target E-Magazine

- Oct. 2, 2013 -
Supply Chain News: Packaging Megatrends
Packaging's Star has Risen Rapidly of Late, Driven by Sustainability, but Many Challenges Remain; How Will Packaging Needs Change in High Growth Emerging Markets?
SCDigest Editorial Staff


The once relative supply chain backwater of product packaging has been thrust into prominence in recent years, driven by both internal and customer Green supply chain initiatives.

According to Brian Wagner of Packing & Technology Integrated Solutions during a presentation at the Material Handling and Logistics Conference in Park City, UT in early September, package engineering has become a very hot degree over the past five years, with graduates from any of a number universities offering packaging programs usually being able to choose among a wide number of job offers.

Some universities are also starting to offer master's and doctorate programs in packaging engineering beyond the traditional undergraduate degree.

SCDigest Says:

Don't expect Western package designs to work in emerging economies, Wagner said.

What Do You Say?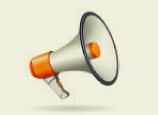 Packaging design impacts sustainability in at least three ways. First, improved packaging designs can enable a company to reduce the amount of materials used to begin with, lowering costs and reducing the amount of material resources required. In some cases, especially for product moves internal to a company, it may be possible to get rid of packaging altogether, replacing it with some type of reusable containers.

Second, packaging can be designed to maximize the amount of materials that can be recycled, eliminating waste and in some cases actually generating income from selling corrugate, plastics or other materials to recyclers.
Third, smart package design may enable a company to place more units in a container or on a pallet, reducing shipping costs. The same truckload move might be able to carry many more items after a smart packaging redesign aimed at reducing the "cube" size of the product, thus decreasing transport costs per unit. The same of course holds true for an item design that might reduce parcel shipping costs in ecommerce, etc.
However, Wagner said that in a number of cases, the Green packaging swing has gone too far, and that some companies have made reversals because they found certain goods were incurring an unacceptable level of damage at some stage of the supply chain. The skinnied-down package just wasn't delivering enough protection.

He also said that some companies, especially in the consumer packaged goods (CPG) sector, feel they may have gone too far with reduced packaging at the individual item level, having lost some branding and messaging that might impact sales, and so a few have started to add some of those branding elements back in.
10 Packaging Megatrends
Wagner later indentified 10 megatrends in the packaging arena he says are driving the industry now. Those are:
1. Emerging Market Growth: Some 70% of world economic growth will come from emerging markets over the next decade - what does that mean for packaging? Packaging will likely need to be tailored to many different markets based on customer/consumer preferences, Wagner said, and also be faced with new requirements, such as perhaps delivery over poor, bumpy roads using questionable vehicles that will subject goods to much higher levels of shocks and vibrations than experienced in developed economies.

Don't expect Western package designs to work in emerging economies, Wagner said.
2. Impact of "Big Data": As just about everything else, a wealth of new analytics relative to packaging performance, costs, impact on consumers and more will deliver many new insights to help guide packaging strategies and designs.
3. Interaction with Consumers: Packaging has the potential to play a role in taking interactions with the consumer to higher levels. Those most obvious current example is the broad use of QR codes that can be scanned with a smart phone to provide more information, such as a product's ingredients or sustainability information. This approach likely will be expanded over time, perhaps connecting consumers to social network sites.


(Manufacturing Article Continued Below)