From SCDigest's On-Target e-Magazine
- Aug. 28, 2013 -
Global Supply Chain News: Efforts Continue to Unionize Drayage Drivers - Would DCs best Next?
Small New Effort to Get Drayage Drivers in Teamsters New Tactic in Larger Strategy
SCDigest Editorial Staff
After a multi-year legal battle that the American Trucking Associations finally mostly won earlier this year (see Port of LA Drayage Saga Practically Over after Five Years - but Issue is far from Finished), against new rules by the port of LA many saw as a backdoor move to drive unionization among port drayage drivers and beyond, there is new labor action by some of those drivers to become unionized.

SCDigest Says:

For example, John Husing, an economist who studies the Southern California logistics sector, told the LA Times that labor leaders want to unionize the entire supply chain system.

What Do You Say?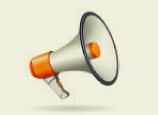 Some 15 drayage drivers - truckers who move containers from the ports to transload facilities or rail yards - who work for Green Fleet Systems went on a 24-hour strike leading up to a Tuesday rally, alleging their employer is trying to thwart their efforts to unionize.

On Monday, the drivers and their supporters picketed outside the company's facility in Carson, CA outside of Los Angeles. The truckers allege that company supervisors have been illegally trying to convince them to not join a union - an allegation Green Fleet denies.

Unionizing these drayage drivers has been a key goal of local and national Teamster interests, with the focus thus far mostly in LA. The new rules that were issued several years ago, such as that the drayage drivers had to work for a trucker company, were nominally related to a "Clean Truck" program, but in fact seen by many as an attempt to drive unionization by pushing out independent drayage drivers.

The US Supreme Court ultimately ruled that the rules were an infringement on the exclusive right of the federal government to regulate trucking.

Only about 10% of LA port drivers work directly for trucking companies – the rest are independent owner-operators, the majority of which it is believed do not want to be unionized, while the task to change that view is much more difficult for the Teamsters without the drivers working within the structure of being company employees.

We'll note though that separately, there are various moves in Washington DC to have independent contract drivers be declared employees of a trucking firm. Shippers and truckers are of course concerned that unionizing independents would lead to high costs.

Some Green Fleet drivers have now tried to organize to join Teamsters Local 848. They allege that the company has hired "union busters" to intimidate drivers out of joining the union.

In a complaint with the National Labor Relations Board, they allege that a Green Fleet supervisor asked an employee to sign an anti-union petition. A Green Fleet supervisor also promised better pay and a boost in benefits if workers did not join the union, the complaint alleges.

A Sept. 16 hearing with the NLRB on the issue has been postponed to October, according to an attorney for the Teamsters union.


(Global Supply Chain Article Continued Below)