From SCDigest's On-Target E-Magazine

- Augus 21, 2013 -
Supply Chain News: Growing US Manufacturing Competitiveness to Lead to Export Surge, Job Growth
New Report from Boston Consulting Group Says US to have Major Advantages for Next Decade; Reshoring will Accelerate Around 2015
SCDigest Editorial Staff


There has been much talk over the past two to three years over a potential renaissance in US manufacturing, with substantial anecdotal evidence at least that some US manufacturers are moving production back to US soil or deciding to stay here rather than moving offshore.

Analysts at Boston Consulting Group have been in the forefront of these predictions, estimating in 2011 that the US would largely reach parity in terms of effective manufacturing costs with the Eastern regions of China by 2015 - an observation a number of other consultants and analysts have also made.


SCDigest Says:

The dramatic rise in US imports from Asia in the past decade have led to very low pricing for shipping containers back out of the US, or in much higher costs from Asia to Europe versus the US to Europe.

What Do You Say?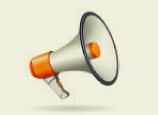 Now, BCG is back with a prediction that increasing US competiveness with China and advantages over most other developed economies is likely to lead to an export surge and a growing number of badly needed American jobs.

This trend is already in place, BCG notes.

"Little attention has been paid to the fact that the country's exports have been growing more than seven times faster than GDP since 2005," a new BCG report notes. "As a share of the U.S. economy, in fact, exports are at their highest point in 50 years."

BCG says that the US is steadily becoming one of the lowest-cost countries for manufacturing in the developed world. So much so that BCG estimates that by 2015, average manufacturing costs in the five major advanced export economies that the firm studied - Germany, Japan, France, Italy, and the UK - will be 8 to 18% higher than those in the US.

That advantage will come from lower labor costs, when productivity is factored in, and lower energy prices in the US versus much of the rest of the world.

"We project that the US, as a result of its increasing competitiveness in manufacturing, will capture $70 billion to $115 billion in annual exports from other nations by the end of the decade," BCG says. "About two-thirds of these export gains could come from production shifts to the US from leading European nations and Japan."

And that export surge will have a major impact on job creation. BCG says that by 2020, higher US exports, combined with production work that will likely be reshored from China, could create 2.5 million to 5 million American factory and service jobs associated with increased manufacturing.

While certainly regional manufacturing strategies will still be common even as the US advantage grows, companies "must be aware that the structural changes in production cost structures represent a potential paradigm shift for global manufacturing that warrants immediate attention," the BCG report says.
Is the Pendulum Really Swinging Back?

As noted above, there has certainly been a fair amount of anecdotal evidence that some US companies have been moving production back to the US or deciding not to move offshore (NCR, Whirlpool, Caterpillar, Ford, GE and others).


(Manufacturing Article Continued Below)