From SCDigest's On-Target e-Magazine
- July 10, 2013 -
Global Supply Chain News: New Ocean Carrier Mega-Alliance May Boost Rates, Causes Concern Among Shippers
Maersk Leads Three Largest Container Carriers into New P3 Alliance; Bad News for Shippers?
SCDigest Editorial Staff
In a move out of the blue, Maersk Lines, the world's largest ocean container shipping company, in late June announced it was forming an alliance with its two next largest competitors to share capacity on major shipping lanes.
Maersk, Switzerland's Mediterranean Shipping Co. and France's CMA CGM plan to launch the alliance, to be called P3, on some Asia-Europe, trans-Pacific and trans-Atlantic routes in the second quarter of 2014, operating a combined 255 vessels with a capacity of 2.6 million TEU, operating across 29 separate loops.

SCDigest Says:

The deal sends a "clear message" to customers that the container shipping price war is over, according to the market analysts at Deutsche Bank AG.

What Do You Say?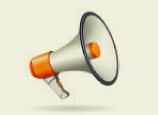 The new network will be based on existing capacities of each member. Maersk Line will contribute 42% of the capacity, followed by MSC with 34%, and CMA CGM with 24%. Vessels provided by the lines will continue to be owned and chartered individually by the carriers.

Drewry Shipping notes that since the three carriers currently deploy 305 vessels offering a total capacity of 2.6 million TEU in 42 loops on the three routes, "some serious culling will have to take place somewhere" among the alliance's total capacity.

Under the program, shippers will book container movements with any of the three carriers, and a ship from just one of the three will actually move the goods port to port. Other such consortia exist, but among smaller carriers.
The surprising move comes as the industry continues to battle significant overcapacity, low rates and often major losses amongst the carriers, and interestingly as the first of some 20 new Maersk Triple-E's - massive new 18,000 TEU vessels, is to set sail by later this month. The Triple E's are said to be part of the alliance.

That move is really part of the strategy of the alliance, allowing the network to operate larger, most cost-efficient ships by pooling volumes and vessels.

These three largest carriers currently have about 37% of the world's total container capacity, with Maersk controlling 23% of Asia-North Europe traffic alone. The group said it would develop a joint operations center, but that each company will maintain separate sales, marketing and customer-service operations. How this plays out in practice will be key to the success it has for both the carriers and the shippers.

Rates have been brutal again this year for the carriers, despite much idling or scrapping of many vessels, as there is still simply too much capacity versus container volumes. Freight rates on Asia to Europe routes had until just recently been down by more than half since the start of the year, and suffering in other major lanes as well. Maersk Lines did manage a profit of $204 million in Q1 of this year, but rates had deteriorated in Q2 until a sharp jump in spot rates out of Asia at the end of June on news of a series of announcements from carriers relative to general rate increases (GRIs).
The P3 alliance hopes to reverse the downward financial trend by allowing the three carriers to deploy the most suitable vessels at specific ports, avoiding duplicate trips and cutting fuel costs. The carriers plan to operate more frequent trips than they operate separately and to call on more ports.

Good or Bad News for Shippers?

The move naturally causes some concern at shipping groups, worried that the alliance may impact rates and shipping options.

The P3 alliance is subject to regulatory scrutiny, where antitrust concerns will probably be raised, especially in Europe and perhaps Asia. However, with more than 15 competing carriers on most trade routes, the anti-trust concerns may be tough to support.

According to Vincent Clerk, chief Trade and Marketing Officer in Maersk Line, by way of a Drewry report, all regulatory bodies, including the European Commission and FMC, have been approached, and are basically in agreement with the proposal providing there is no flow of information between the members' commercial departments and the independent operating center that will be established to manage vessel schedules, allocations and utilization.

(Global Supply Chain Article Continued Below)