From SCDigest's OnTarget e-Magazine
- July 2, 2013 -
Macy's Gives Update on Its RFID Rollout and Plans, Connects RFID and Multi-Channel Commerce
Vendors Starting to Source Tag in Earnest, Accuracy will be Key to e-Fulfillment, Exec Says

SCDigest Editorial Staff

In a June 11 meeting with investors in Manhattan in mid-June, slew executives of department store chain Macy's gave presentations and/or took questions from the Wall Street analysts across a wide variety of topics.

SCDigest Says:

"When we look to RFID, it's still going to be a very big part of our future just in how we'd run our business, but also certainly from an omni-channel perspective as well," Harrison said.

What Do You Say?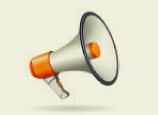 Macy's CEO Terry Lundgren and others focused much of the dialog on the company's "omni-channel" strategies, but during the QA session after the formal presentations, the company was also asked about where its RFID program stood. Macy's is perhaps the most aggressive retailer right now in terms of its item-level RFID rollout - and noted in the end that this was a key element of its omni-channel strategy and success.
Robert Harrison, chief omni-channel officer for Macy's, said the company currently has "about 50% of our replenishment vendors signed up to deliver RFID-tagged goods in the coming time frame. By August, we will have about 10% of our total replenishment up and running, and we will be doing cycle counts on those inventories on a monthly basis."

And with Macy's aggressive plans to use its stores as multi-channel fulfillment centers, this should give Macy's a competitive, advantage Harrison believes.
"We're extremely excited about the accuracy that this going to bring to our business, because having the exact volume - exact quantity of product in the stores when we think we have it - will be a huge sales driver," Harrison said.

That inventory accuracy will indeed be critical, because Macy's currently is fulfilling orders from almost 300 stores locations, with plans to increase that number to 500 soon. Committing to a customer and a store fulfillment point and then not having the inventory there could cause real issues, especially because of the inventory challenges of soft goods (often just one of a given style-color-size in a given store).

Harrison added that RFID is also being used in areas, such as shoes, for other reasons, such as sample management, with plans for other RFID applications in the works.

Harrison said that in all Macy's stores, "each of the shoes is going to have an RFID tag, and that has taken our missed samples on the floor [way down] because it used to be a huge problem that we would have really scary numbers - 20%, 30% of our samples not represented on the tables, and generally, the customer isn't going to buy it if she can't see it."

(RFID and AIDC Story Continued Below)