From SCDigest's On-Target e-Magazine
- March 19, 2013 -
Supply Chain News: Recent Scandals Show Abdicating Sourcing to Tier 1 Suppliers Can Drive Huge Supply Chain Risk
Deadly Apparel Fire, Horse Meat Scandal in Europe Show Dangers; Tesco CEO Calls Out Supply Chain Complexity as Root Cause
SDigest Editorial Staff
Virtualization and globalization have always presented risks to supply managers, but recent events have shown that as supply chain complexity grows, visibility almost always goes in the opposite direction - down - subjecting the supply chain to significant supply chain risk.
Two fairly recent stories illustrate the dangers.
Last fall, a deadly fire at an apparel factory in Bangladesh killed some 112 workers, most of whom were trapped inside the building in areas that either had no outside exits or with doors that were padlocked.

SCDigest Says:

Tesco says it will source not only beef but chicken and other food products "closer to home" and reduce the levels in its food supply chain, which has become "overly complex," according to CEO Philip Clarke.

What Do You Say?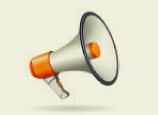 Tragic as that event was, worldwide attention was raised several levels when it was reported shortly thereafter that the facility was producing goods for major retailers such as Walmart, Sears and others, even though it has been cited by local officials for unsafe conditions, and apparently removed from the approved vendor list by Walmart a few months before.
Both Walmart and Sears said they did not know the deadly factory was producing goods for their shelves shelves. How is that possible? Via the murky world of sub-contracting, where pieces of an order to a tier 1 supplier can quickly be parceled out at least in part to other vendors without the original buying company knowing is happening - until the headlines hit, that is.

In Walmart's case, it sent a large order for some 500,000 women's denims to Success Apparel, which sub-contracted out part of the order to the Bangladesh factory, among other manufacturers. The New York Times later reported that a second Walmart supplier, International Intimates, was also using Tarzeen Fashions at the time.
Critics say major apparel buyers often know that these sorts of sub-contracting game are going on, but in the end are most concerned with hitting a price point and a delivery date.
"The first problem is retailers and wholesalers are demanding more and more compliance and more and more protocol. However, they also keep pushing everyone for lower and lower prices," Edward Hertzman, who runs Sourcing Journal, an apparel industry trade publication, told Reuters in December.
"You have one department of the company campaigning for fair wages etc., but then in the very next room the sourcing department is asking for 10-20% cheaper. How do you do that?" Hertzman added.

In January, Walmart issued updated rules on apparel sourcing coming out of the tragedy, announcing it would begin to enforce a "zero tolerance" policy with regard to following its sourcing rules, most notably saying it would immediately cease doing business with any supplier sub-contracting work to other vendors without its knowledge. Before, it used more of a "three strikes and then you're out" approach.

Other changes include new requirements that suppliers must ensure one of their direct employees is stationed locally to monitor factory facilities. Hired "agents" are no longer allowed. (See First Shoe Drops After Bangladesh Fire, as Walmart Tightens Rules for Suppliers.)

Jahangir Alam, an officer for ethical sourcing at Walmart's office in Dhaka until late 2011, told the Wall Street Journal that "with multiple sub-contracts going on, it has become almost impossible for buyers to practice ethical sourcing in the true sense."
Supply Chain Complexity and Opacity Led to Horse Meat Scandal, Tesco CEO Says
More recently, a giant scandal involving horsemeat entering the beef supply chain in the UK and other parts of Europe has ensnared dozens of companies.

Again, as in the deadly apparel fire, sub-contracting by direct suppliers is at the heart of the problem.
The scandal started in January, when at nearly the same time inspectors at UK grocery chain Tesco and Irish government meat inspectors found through DNA testing that a good portion of the meat in the "value burgers" sold by a number of retailers in the UK contained as much as 40% horse meat.


(Sourcing and Procurement Article Continues Below)