From SCDigest's On-Target E-Magazine

- Aug. 28, 2012 -
Logistics News: Amazon.com Continues to Up the Fulfillment Ante with Nascent Locker Strategy


Investment in Logistics Infrastructure Keeps Coming; Competitors for this Type of Service Also Emerging
SCDigest Editorial Staff

The ecommerce juggernaut that is Amazon.com continues to roll on, with its huge investments in infrastructure, services, and pricing that are having an impact on profits but keeping the good revenue times rolling along.
That combination is making many other retailers plenty nervous, from struggling electronics retailer Best Buy to Walmart to smaller dot come merchants, all of whom might rightfully see Amazon as their most feared competitor.

SCDigest Says:

The move may provide more than just convenience to customers as a benefit for Amazon, as deliveries to these business addresses normally is 20% or so cheaper than home addresses.

What Do You Say?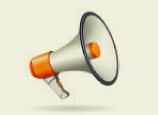 Now, a new strategy for installing "Amazon Lockers" in major metro markets, in which the company will leave ordered items for easy customer pick-up.
We recently reported on the continued massive rollout of Amazon distribution centers, with the company saying in its Q2 earnings call that it had already opened 6 new DCs in the US so far in 2012 and that it expects at least 12 more to be christened before the end of the year. (See Amazon to Add 18 New Distribution Centers Worldwide in 2012. as It Keeps Investing in Logistics).
That's on top of the at least 32 facilities it has in North America already. The rapidly growing DC network means Amazon can get products to customers faster, and reduce its shipping costs. Not only does that make Amazon's own product offering more attractive, it can offer those same time and shipping cost advantage to its rapidly growing number of companies using Amazon's third party fulfillment services.
Some also believe Amazon is gearing up to one day offer same day delivery in select metro markets, in part evidenced by the fact that several of its recent DCs are close to large urban areas, whereas in the past most of Amazon's fulfillment centers were in lower cost areas outside the cites, often in somewhat rural or undeveloped locations.
Could the new Amazon Locker strategy also play a role in same day service in combination with the DCs? Meaning, it might be a lot easier for Amazon to deliver same day if the fulfillment was to just a few if its locker locations, rather than hundreds of individual customer locations.

Amazon has said it doesn't really believe same day delivery can work, but we wouldn't take that as gospel yet.

The Amazon Lockers for now serve a very specific purpose: to enable Amazon, through its parcel service carriers, to securely drop off orders for customers who aren't home in the day, and where the package cannot be left "on the front porch" as they often are in many suburban areas. This is especially a problem, obviously, for the large percentage of city residents who live in apartments and condos, where packages either cannot be left in the hallway, or where an increasing number of deliveries are being stolen before they are retrieved by the customer.

The offering also provides Amazon with the same sort of "order on-line, pickup in store" services an increasing number of brick and mortar retailers are providing.

Amazon puts its lockers in grocery, drug and convenience stores, and now has more than 50 locations across four cities: the New York City area, Seattle (where it is headquartered), Washington DC, and most recently San Francisco. The Amazon web site says it is "adding new Amazon Locker locations every week." It seems to have a partnership of sorts with c-store chain 7-11, where a number of the lockers to date have been located. The retailers of course charge Amazon a fee for the space.

The strategy seems to be to put a number of locker locations with a given metro market, rather than one or two in a larger number of cities.


(Distribution/Materials Handling Story Continues Below )