From SCDigest's On-Target E-Magazine

Aug. 22, 2012
Supply Chain News: Bitter Strike at Caterpillar in Joliet Finally Ends
Company Gets Most of What it Wanted in "Labor's Last Stand;" Where Do Unions Go from Here?
SCDigest Editorial Staff
The bitter strike that has been going on since May 1 at a Caterpillar factory in Joliet, IL has ended, and it appears to have mostly gone Caterpillar's way, at the end of what some observers had earlier called "labor's last stand." The workers approved the new pact last Friday by a narrow margin.

SCDigest Says:

"I wasted four months of my life," union member John Hunt told the Chicago Tribune relative to the strike in Joliet.

What Do You Say?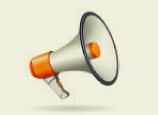 Previously, the union had strongly rejected to Caterpillar contracts very similar to the one approved last week.


There are some 780 union employees at the Joliet plant that makes hydraulic components for Caterpillar equipment, represented by the International Association of Machinists and Aerospace workers (IAM).
As the strike lingered on, some reports said more than 100 of the union force had gone back to work, putting pressure on those still striking, though the union for awhile disputed those reports.
In approving the new contract, the workers acted against recommendations made by leaders of their union local, who had objected strongly to the pact.
The agreement was negotiated by union leaders from the district level, not the local level, to end a showdown that had gone on for months without significant progress towards an agreement.
The "labor's last stand" notion came as unions have taken a number of setbacks in recent years, and because Caterpillar itself is generally thriving, yet was asking for concessions from the union in order to get its costs back in line with "market wages."
The concessions demanded by Caterpillar included a six-year wage freeze for workers hired before May 2005, representing more than 60% of the factory employees there. Workers hired after 2005 came into the plant at a lower wage scale under a previous agreement.
The new contract maintained that wage freeze, plus other concessions, such as a pension freeze for the more senior workers and a substantial increase in what workers must contribute towards their health care insurance.
The new deal does, however, give the workers a $3,100 ratification bonus, up from the $1000 level the company had offered lately. However, at the time the contact ended April 30, Caterpillar was offering a $5000 ratification bonus for a quck agreement.
The union also won a minor concession from Caterpillar relative to work assignments, at least from Cat's original offer.

(Manufacturing article continued below)