From SCDigest's OnTarget e-Magazine
Aug. 24 , 2011
RFID and Auto ID News: Honeywell Vaults to Major Wireless Terminal Provider for Supply Chain Applications Overnight with Acquisition of LXE's Parent Company EMS Technologies
Where did All the Old Wireless Terminal Providers Go? Honeywell Challenge will be Merging Its Go-to-Market Strategies with "High Touch" LXE Model
SCDigest Editorial Staff
Honeywell this week closed a deal first announced in June in which it acquired EMS Technologies, parent of LXE. LXE, arguably the first provider of wireless systems for logistics applications , has enjoyed a strong position in the wireless terminal market for more than 25 years, with an especially strong position in distribution centers. Interestingly, Honeywell pursued the deal primarily for EMS's core businesses in the aerospace and satellite sectors, which blend well with its own major aerospace unit, but Honeywell also happens to have a terminal/data collection division that fits nicely with the LXE product line, delivering additional synergies to the deal.
SCDigest Says:

The impressive market share numbers Honeywell will have come even as Honeywell remains somewhat unknown in certain wireless market sectors, notably in distribution centers, before the EMS/LXE acquisition.

What Do You Say?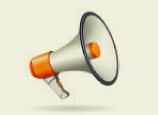 The acquisition is just the latest in a series of mergers that has dramatically changed the face of the wireless terminal market over the last 15 years, significantly reducing the total number of providers over that time. Those deals include:
• Intermec, which itself had been acquired by larger companies and then spun off again as an independent, acquired Norand in 1997
• Symbol Technologies acquired major rival Telxon in 2000
• Also in 2000, Europe's Psion acquired Canada's Teklogix, becoming for awhile Psion Teklogix but now back to just Psion again
• Motorola in turn acquired Symbol Technologies in 2006
• In 2011, Intermec acquired voice terminal provider Vocollect
That doesn't include the deals Honeywell itself had done to build its own wireless and data collection business. In 2007, Honeywell acquired Handheld Products, which in turn was a combination of the original Handheld Products, which made terminals, and Welch Allen, which was more bar code scanner focused. That deal is the genesis of Honeywell's current Dolphin line of wireless and data collection terminals.
All that leaves only Intermec still standing as an independent company among the seven major wireless terminal manufacturers (Intermec, LXE, Symbol, Telxon, Norand, Teklogix, and Handheld Products) that were in the industry as it really started to take off in the early 1990s and mid-1990s. The industry has now consolidated to four major providers: Motorola Solutions (the result of the 2011 break-up of Motorola into a cell phone company and an enterprise solutions company), Intermec, Psion and Honeywell.
LXE has occupied an unique niche in the wireless market for many years. It has always enjoyed a strong position in distribution center deployments, in large part from its traditional prowess in fork truck-mounted terminals. The company has generally focused on rugged terminal designs, eschewing lighter duty products designed for in-store retail use. In recent years, LXE has added voice capabilities and a "wearable" terminal line that offers hands-free technology.
LXE has also tended to focus on fewer, larger customers compared with many of its rivals, and has not pursued pure distribution through reseller channels nearly as much as have some of its competitors, though it does have close partnerships with a number of supply chain software companies, such as RedPrairie and others, and various systems integrators.
(RFID and AIDC Story Continued Below)