From SCDigest's On-Target e-Magazine
July 27, 2011
Global Logistics News: When Shipping in Pakistan, be Ready for an Artsy Experience

The Decorated Trucks of Pakistan are Like a Moving Art Museum; Truckers may Spend more On Vehicles than their Homes
SCDigest Editorial Staff
Logistics and art may seem like a very unlikely combination, and so it is, with one exception - the country of Pakistan.
There, many trucks are literally moving works of art, painted and decorated with loving care and attention for years and years (see picture below), creating a gallery on wheels across the country's roads and highways.
SCDigest Says:

It's an ongoing thing - you decorate your truck and then you see some other truck which looks more beautiful then you start planning how you can improve looks of your truck. I want my truck to look super cool
Truck Driver Naseer Khan.

What Do You Say?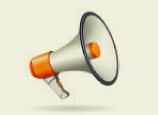 The vast majority of trucks and buses there are extensively adornished with mural-like paintings and many other accouterments to add beauty or style to the vehicle - for example, one driver had a chain of hammered steel leaves strung to dangle around the chassis. When the truck is under way, these metal leaves clang together, creating a loud noise that is music to the driver's ears.
The largest 18-wheelers operating in the country generally escape the artistic touch, in part because they are often owned by larger companies not individuals, but visitors say they look absolutely bland by comparison.
The truck decorating culture itself has created an industry in Pakistan of artists skilled in doing the work, where aspiring decorators begin as apprentices and move up to become "masters" years later. The skills applied to the work can include not only painting but metal work and carpentry.
In Karachi alone, a port city of 14 million on the Arabian Sea, more than 50,000 people toil in small, family-run workshops, with each worker often having with a well-defined specialty. Though many decorating jobs share some signs and symbols, the goal is always uniqueness.
It can take 6-10 weeks to fully paint and decorate a truck for the first time. Most truckers will add ornaments or other features or redo part of the paint job each year after that.
"Truckers don't even spend so much money on their own houses," said Durriya Kazi, head of the department of visual studies at the University of Karachi several years ago. "I remember one driver who told me that he put his life and livelihood into the truck. If he didn't honor it with the proper paint job, he would feel he was being ungrateful."
The tradition apparently dates all the way back to ancient traders who moved goods from the coast of Pakistan inland to Central Asia, using heavily decorated camel caravans. Today, the paint jobs often identify different ethnic groups. You can often look at a truck and tell exactly what region it comes from and what ethnic group the driver belongs to.
But the truck tableaus cover the gamut, often mixing the sacred, pop culture and more in a single, flowing design.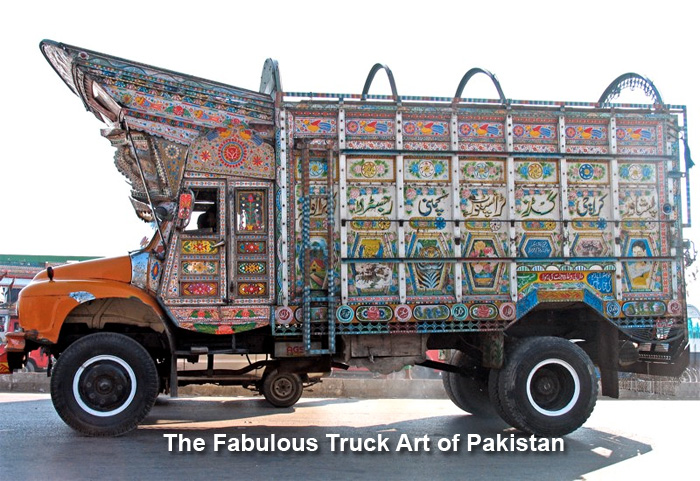 (Global Supply Chain Article Continued Below)