From SCDigest's On-Target E-Magazine
July 5, 2011
Supply Chain News: Supply Chain Legend Dr. Don Bowersox of Michigan State University Dies from Bout with Cancer

Author of First Logistics Textbook Influenced Thousands in his Career; Helped Start what is Today CSCMP; Dead at 79 in Michigan

SCDigest Editorial Staff
Dr. Don Bowersox, who from his place at Michigan State University was one of the true pioneers in the development of supply chain thinking and was extremely well liked those who knew him, passed away this week in his summer home in Traverse City, Michigan after losing a bout to cancer. He was 79.
SCDigest Says:

Dr. Bowersox is connected to dozens if not hundreds of academics in one way or the other, and hundreds of more supply chain professionals who intersected with his teaching and writing.

What Do You Say?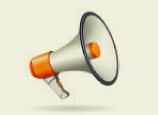 According to Dr. David Closs, chairperson of the Department of Supply Chain Management at Michigan State, Bowersox died July 4th after experiencing a return of cancer (this time in his throat) for which he was beginning to receive chemotherapy. His system reacted very negatively to the chemotherapy and that led to his death.
As of this moment, arrangements have not been finalized, but the funeral will be in East Lansing, MI later this week.
Bowersox was dean emeritus and had been a professor in Marketing and Supply Chain Management at Michigan State for over 40 years, ultimately becoming one of the most well-known and influential academics in the North America if not the world. For awhile, he served as served as Dean of the Broad College of Business at MSU.
He remained active in the field even after semi-retirement a few years ago, co-authoring the popular and visionary book "Start Pulling Your Chain" in 2008 with Nick LaHowchic (a former supply chain executive at The Limited Brands).
Bowersox was also co-author of the popular text book "Supply Chain Management," written in the most recent 3rd edition with Dr. Closs and Dr. Bixby Cooper, as well as writing a number of other books throughout his career. That goes back at least as far back as 1968, where he co-authored "Physical Distribution Management: Logistics Problems of the Firm," which is believed to be the industry's first logistics textbook and which can still be found on Amazon.com.
He also authored over 250 articles on marketing, transportation, and logistics during his career. He was a member of the editorial review board of the International Journal of Logistics Management, the Journal of Supply Chain Management, and is Associate Editor of the Journal of International Marketing.


(Supply Chain Trends Story Continued Below)