From SCDigest's OnTarget e-Magazine
March 30 , 2011
RFID and Auto ID News: Was Reduction in Invoice Deductions the Magic Bullet for RFID in Consumer Goods to Retail?
Could RFID have Offered Major Payback to Manufacturers in Terms of Lower Invoice Deductions? Perhaps that is not the Path Retailers Really Wanted to Go
SCDigest Editorial Staff

SCDigest has received quite a bit of comment on our First Thoughts piece by Editor Dan Gilmore on RFID in the CPG to Retail Supply Chain - What Really Happened?
That included a note from Joe McKinney, currently a Vice President at System Planning Corporation, who sent us a copy of a column he wrote in 2005 for a now defunct RFID magazine on a major cost savings opportunity for consumer goods manufacturers. Specifically, McKinney in that article points to the opportunity of RFID to dramatically reduce the discrepancy between what a manufacturer thinks it shipped versus what the retailer says it received - leading to costly "invoice dedications" from the retailer.
SCDigest Says:

The reciprocal benefits for the manufacturer are shrinking invoice deductions and recovery of 0.75% of sales toward profit. Other benefits, such as reduced expense of invoice processing and improved sales force productivity, will be present if not quantifiable.

What Do You Say?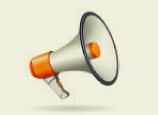 This, he says, could perhaps easily have driven an ROI for manufacturers from their RFID investment.
We note interestingly that Kmart promised similar reductions in invoice deductions in the early 1990s when its launched programs around UCC-128 carton labels tied to Advanced Ship Notices (ASNs). WalMart itself referenced such process improvements in invoice deductions at some point among its search for the real value prop for RFID.
Why didn't this happen? Is it because the retailers did not really want the deductions to go away?
Below, we repost McKinney's excellent artice, which we think is still just as relevant today as it was in 2005.
From RFID News and Solutions, January 2005
By Joe McKinney
RFID tagging give consumer goods manufacturers a major opportunity to save money—if they work with their customers to attack the invoice deduction problem.
Even manufacturers choosing a 'slap and ship' strategy for RFID compliance can attack the problem by RFID-enabling at least one door shipping to the RFID requestor-retailer. By providing a 'point of shipment' advance ship notice (ASN) to their customers, rather than a pick-list based ASN, and by requiring a matching 'point of receipt' proof of delivery (POD) from their customers, manufacturers drive up ASN accuracy while driving down invoice deductions.
RFID can introduce a new level of precision to cross-enterprise business events, fertile ground for cost savings and performance improvements. These processes were affected by ten years of business process reengineering, but that work was predominantly applied to internal corporate processes. The new fertile ground is the activity between entities.
The major cross-enterprise processes—order taking, order shipping, and invoice payment—exchange information, goods (or services), and cash. But aligning these processes is a major frustration for both supplier and customer.
In 2001, consumer products manufacturers lost 9.9% of their total annual sales due to invoice deductions, up from 8.1% in 1998, according to the Invoice Accuracy study released by the Grocery Manufacturers of America (GMA). The study found only 14% collected from the retailer. One deduction in six was caused by a combination of shortages or damages in products, coupons and penalties. With only half of the 17% eliminated through revised ASN processes, manufacturers regain three-quarters of a point of bottom-line profit—plus additional savings in financial operations and customer service.
Today, many companies create the ASN from computerized pick-lists. This leaves considerable room for inaccuracies and inconsistencies in loaded shipments— picking errors, damages during picking and staging, incorrect load planning, and physical shipment loading errors. More than one big-box retailer estimates ASNs are less than 80% accurate.
Since manufacturers are beginning to ship RFID-tagged products at the request of their customers, the next logical step is to improve this cross-enterprise process by implementing receipt of RFID-tagged shipments through an RFID-enabled dock door. The receiving customer produces an RFID-enabled POD at the dock and sends it to the shipper moments later. The parties match documents, with discrepancies investigated and resolved long before the invoice comes due. Prompt dispute resolution would also reduce post-audit corrections that occur 18-24 months later.
When ASN accuracy nears 100%, the retailer's receiving, payment, and inventory management processes flow more easily. The more that retailers use spot checks rather than 100% check-in for receiving, and the more their invoices exactly match their own purchase orders (even if the PO is automatically updated by an accurate ASN), the more often they will achieve a "perfect match" in accounts payable and remit 100% payment.
The reciprocal benefits for the manufacturer are shrinking invoice deductions and recovery of 0.75% of sales toward profit. Other benefits, such as reduced expense of invoice processing and improved sales force productivity, will be present if not quantifiable.
Both shipper and receiver will benefit from precise and timely\ information, smoothing their operating flows and further reducing the need for "just-in-case" inventory, non-standard materials-handling procedures, and exception-case financial processing procedures. Process collaboration will reduce cost on both the P&L and on the balance sheet for retailer and manufacturer.
Restoring Partnership Balance
RFID/EPC labels provide early, big benefits when used as a common identifier across corporate boundaries, and to refine cross-enterprise business processes, wrote Christine Overby, author of "Linking RFID and Global Data Sync," and at the time a Senior Analyst for Forrester Research. RFID companies confirm her findings. The more all parties use commonly shared identifiers and information, the smoother and less costly these complex processes become.

(RFID and AIDC Story Continued Below)