From SCDigest's On-Target E-Magazine
March 16 , 2011
Supply Chain News: When the History of the Early 21st Century is Written, Ascent of China Likely to Top the List, with Dramatic Impact on the Global Economy

Relentless Growth is Unprecedented; Pushing Some Developed Economies Back to Commodity Era?

SCDigest Editorial Staff
The astounding growth and role of China in just a decade or so is likely unprecedented in world history, and has had a dramatic effect on the global economy and world trade that has permanently altered the world's economic and political arenas.
China's rise has been strong and swift. Just 10 years ago, according to an article last week in the Wall Street Journal, China was not the largest trading partner for a single country in the so-called "Group of 20" developed economies. Today, it is the top trading partner for six of those 20 nations (Japan, South Korea, Australia, India, Russia and South Africa) and the top export market for a seventh (Brazil), and risen dramatically in importance for every other developed country as well.
SCDigest Says:

When someone writes the history of our time 50 or 100 years from now...It will be about how the world adjusted to the movement of the theater of history towards China.
Lawrence Summers.

What Do You Say?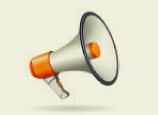 This rise in such a short time is staggering in historical terms, and has changed the face and direction of the world.
In the US, for example, Chinese imports have risen from about $100 billion in 2000 to $364 billion in 2010 - an increase of about 264% in just one decade. In 2010, the US had a trade deficit with China of $273 billion.
In the first two months of this year, China's total exports were up another 21% over 2010 levels (though some say the value of China's exports are overstated in government statistics by undervaluing components imported from developed economies to produce the finished goods). In the past 10 years, China's share of total world exports has grown from under 4% to almost 11%, a rate of export growth that is hard to imagine has ever been achieved before.
The Wall Street Journal quotes Lawrence Summers, Harvard university Professor and former high level government official under Presidents Clinton and Obama, as saying "When someone writes the history of our time 50 or 100 years from now...It will be about how the world adjusted to the movement of the theater of history towards China."
One change is especially profound: China's ascent is pushing some developed economies from a manufacturing focus to one increasingly based on raw materials (e.g., Australia, Canada). Chinese demand for oil and raw materials, for example, has led Brazil to begin construction on a massive new port North of Rio de Janeiro primarily being built to handle extremely large ships and tankers headed to China.
But is isn't only on the import side that China is roiling developed economies. China's potentially vast and rapidly growing market is an allure that most global corporations cannot resist - even in some cases at the price of giving away trade secrets. In 2010, for example, China told electric car makers from the US, Japan and Europe that in order to gain access the China's car market (the world's largest by unit volume) they would have to share their technology with Chinese companies (see Will Western and Japanese Car Makers Capitulate to Proposed Chinese Demand to Turn Over Electric Car Technology?). Japan's Nissan was among a few companies that said Yes nearly on the spot.
The opportunity is China's market can be compelling - and addicting. For example, Komatsu, the Japanese construction equipment giant, had just 2.3% of its sales in China ten years ago; today, the figure is almost 20%, a total that likely will go even higher. More ominous from a US-centric perspective: according to the WSJ, new Komatsu employees are now required to take a crash course on Chinese, instead of the English language classes they once took.
But there are downsides. Many countries welcomed a new trading partner in China to help balance what they perceived was an over-dependence on the US. But is China trade is now pushing some countries in directions they would rather not go.
For example, as the Brazilian economy matured, it planned to become more of a global force in manufacturing. Now, according to the WSJ, 80% of Brazil's exports to China are agricultural or mineral/oil products, while it imports an increasing percentage of the manufactured goods it consumes from its new largest trading partner. Brazil also complains, as do European countries and the US, that China is intentionally undervaluing its Yuan currency to the advantage of its export machine.