From SCDigest's OnTarget e-Magazine
March 16 , 2011
RFID and Auto ID News: More Thoughts on What Went Wrong with CPG to Retail RFID
Additional Highlights from Our Expert Panel; A Wide Variety of Views - A Boondoggle, or Path to More Value from RFID?
SCDigest Editorial Staff
Last week, SCDigest editor Dan Gilmore wrote his First Thoughts column on CPG to Retail RFID - What Really Happened? (You can find that column here.)

That included very brief comments due to space limitations from several industry observers very involved at the time, culled from what were often fairly long interviews.
SCDigest Says:

"In CPG, everything was "slap and ship." Hard to create value for suppliers like that, and we never got past it in CPG. We can do that in apparel."
Patrick Javick, GS1 US

What Do You Say?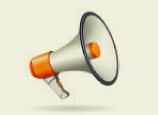 As promised during the column, here we publish more extended versions of these comments, selecting highlight from the interviews with each commentator.
Dean Frew is CEO of Xterprise, a RFID-focused solution provider headquartered in the Dallas area. He and his company were very involved with WalMart suppliers throughout WalMart's first "mandate," and now is similarly involved with the apparel item-level tagging programs at soft goods retailers and manufacturers, as well providing RFID-based logistics and IT asset tracking applications.
Let me fundamentally say that early on there was a vision that real-time visibility to serialized items and cases in consumer goods to retail using RFID could drive a lot of operational efficiency gains and reduce out-of-stocks.
I still believe that.
Should that vision have started with CPG type products? I don't know. What has happened though is that that vision and WalMart's RFID program generated $1-1.2 billion in investment in RFID technology from venture capitalists and RFID solution providers that tremendously moved the technology forward. This would never have happened without the WalMart mandate. We have built a platform for moving forward as a result.
And that has led to the current item-level apparel programs. This is it - the pot of gold. We have our "killer app."
Yes, you could say the CPG program was a false peak, and we had to go back into the valley. But with item-level apparel we are now climbing a new mountain and this one is very real.
WalMart is different. Based on their size and scale, they can afford to experiment a bit. I am not saying they didn't expect the CPG-focused program to work. They did. I am just saying that could afford to launch a program and see where it would take them. That was a way to innovate. It didn't work out for WalMart now in CPG. But it led them to the apparel program.
I do think WalMart in the CPG program probably under-estimated the challenge for suppliers. I think even for CPG type products that the value was very clear for the retailer. But it was less clear for the supplier. That led to resistance.
There were some errors in thinking in the early days of the MIT Auto ID Center that carried forward. This idea of the "Savant" was never going to fly, and we probably didn't push back hard enough on some ideas like that.
But the basic idea, that everything should have an identity, and we should know where it is, that vision was very powerful and I think absolutely correct. I believe that value is still there for CPG, but it doesn't make the cut right now in terms of action versus the return available in the apparel area. But it will come back someday.
Simon Ellis is now an analyst IDC Manufacturing Insights, but was a "Supply Chain Futurist" at Unilever/Best Foods North America through about 2007. His primary focus for much of that time was RFID.
We were all caught up in the euphoria of the Auto ID center and all that.
I remember a few conversations even as far back as the Auto ID days with members before EPCglobal about whether CPG really should be the "early adopter" of RFID technology - maybe it should be higher margin type products. But the wave kept moving along.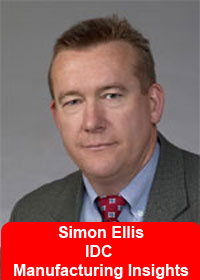 Looking back, when you could see that even at 5-7 cents per tag - and we were nowhere close to that at the time - that whether it was Cheerios or shampoo you were talking about doubling the cost of the secondary packaging. In retrospect, that wasn't really practical financially.

It also turned out that perhaps you can get more out of bar codes than maybe we realized. Unilever has a highly automated DC in the UK, almost a "lights out" operation with robotics and other automation, that runs entirely on bar codes.
I don't think many CPG companies really well investigated the true value prop. Why is that? Hard to say today. There was clearly a sort of collective euphoria.
Early on, Gillette pushed a business case around theft and loss prevention. But it wasn't really clear about how RFID helped that, and it was very specific to products like razor blades that were subject to a lot of theft.
We just never found the "killer app" that would produce the value for CPG. Even at 5 cents per tag, at Unilever we shipped something like 50 million cases per year. That's $2.5 million or so just in tag costs every year, plus readers, software, tag application, etc. You have to identify a lot of savings to make that work.
I know a lot of CPG companies were investing heavily in this. At Unilever, we only had two people, myself and one other. Some other companies had significantly more than that. My strategy was to be a fast follower, not an early adopter. But to a certain extent, to look like an early adopter while actually being a fast follower.

But by 2005 or so I became convinced this wasn't going to work at this time.
I will give WalMart credit for starting something, even if it didn't work out. It was a bit of "collective madness" perhaps among many of us. Cost justifying improved visibility is always difficult, even if you know it is beneficial.
RFID is just becoming another tool in the Auto ID toolbox, to be used when it has the best value versus other tools. There is nothing wrong with that.
(RFID and AIDC Story Continued Below)