From SCDigest's On-Target e-Magazine
Feb. 9 , 2011
Global Supply Chain News: As 2014 Suddenly Looms, US Ports on both Coasts Look to the Future with an Uncertain Eye

Panama Canal Expansion is Great Development for Importers and East Coast Ports - if Only They Could Handle the Megaships
SCDigest Editorial Staff
When voters in Panama approved a multi-billion dollar investment in 2006 to expand the Panama Canal to accommodate larger cargo ships, its target completion date of late 2014 seemed a long ways away, and who knew then whether the massive infrastructure project would be completed anywhere near on time.
The answer to that last question is a resounding Yes, it turns out. In October, Rodolpho Sebonge, an official at the Panama Canal Authority, told the audience at the annual CSCMP conference in San Diego that the project was actually well ahead of schedule.
Suddenly, 2014 doesn't seem so far away any more, and the looming impacts to global logistics are likely to be large. That is in part because the size of cargo ships the new Canal will be able to handle.
SCDigest Says:

The Army Corps has yet to evaluate all East Coast ports as a whole to determine which should dredged to post-Panamax depths, and which would reap the most benefits for the best price.

What Do You Say?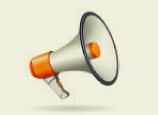 IThe original design goal was to enable ships carrying 8000 TEU to get through the Canal. That was later raised to 12,500 TEU vessals, as the "megaship" trend became a growing factor in ocean shipping. Now Sebonge said, ship makers are figuring out how to get 14,000+ TEU ships through and meet the physical constraints.
The impact on the cost to get containers through the Canal using these larger ships will be substantial, reducing costs by as much as $75-100 per container per voyage.


Impact to East and West Coast US Ports

The Canal expansion will have major impacts on ports on both US coasts, though exactly how this will play out remains uncertain for sure.
On the West coast, especially the LA/Long Beach port complex, port operators are worried that many importers will decide to bypass their ports on ships coming from Asia and head through the Canal directly to East Coast or Gulf Coast ports instead. Currently, the majority of Asian traffic goes to LA/Long Beach, where it is largely moved by rail and sometimes truck to the Midwest and East coast, providing a better transportation path given the current costs and time required for an all-water route.

But the new Canal will change that dynamic. As the analysts at Business Monitor International noted two years ago, current Asia to US shipping lanes "will change dramatically when the expansion of the Panama Canal is completed. Shipping companies in Asia will be able to use the canal to bypass the West Coast and sail directly into Gulf of Mexico and East Coast ports such Charleston, Jacksonville, and Norfolk, allowing post-Panamax vessels that currently only call at West Coast ports to use an all-water route to reach the East Coast. This would be considerably cheaper than using water followed by rail to transport goods, while also offering companies more control over their supply chain."

Recognizing the challenge, the Port of Long Beach is investing $3 billion over the next 10 years to modernize its port and reduce bottlenecks for shippers, despite losing about one-third of its cargo business last year, primarily due to the recession and the drop in imports.

Can East Coast Ports Keep Up?

There is just one fly in this new global trade flow ointment - the East Coast ports aren't ready.
The so-called "post-Panamax" ships require depths of up to 50 feet of water to navigate the entry ways to the ports when fully loaded. The only East Coast port that has that capacity now is the one in Norfolk, VA.
Recognizing that which port(s) will emerge as the major East Coast or Gulf Coat shipping hubs is on the line, the other ports are trying mightily to expand their ship handling capacities.
"Those who are best prepared when the recession ends will have the best opportunity for rewards later," said Don Allee, chief executive of the Mississippi State Port Authority at Gulfport, which is undergoing a $570 million expansion.
The costs to make those expansions, however, are enormous. Just consider some of the projects scheduled or planned:
Port of New York/New Jersey: Has current $2.3 billion project under way to deepen its harbor to 50 feet, but to be able to handle the larger ships it must also raise the Bayonne Bridge that fronts the channel to the port. An additional $1.3 billion is required for that project.
Port of Mobile: Undergoing $600 million in upgrades, including a new container terminal and a turning basin for large ships.

(Global Supply Chain Article Continued Below)