From SCDigest's On-Target e-Magazine
Jan. 26, 2011
Global Supply Chain News: China Foreign Acquisitions/Investments Likely to Grow Rapidly - What is the Impact?

Natural Resources and High and Emerging Tech are Key Targets; Recent Investments in European Logistics; Level of Investment to Quadruple by 2020?
SCDigest Editorial Staff
While the perception that China is making massive foreign investments with its huge reserves of foreign currencies is not exactly correct to date, the country's investment activity is clearly rising rapidly, and is expected to accelerate even further due to a variety of factors.
How that will play out in business and political circles remains to be seen.
Acquisitions and investments from China can come from private Chinese companies, the Chinese government itself, and the enterprises there that are a private-government hybrid.
SCDigest Says:

Wolfe says that the level of Chinese investment and acquisitions will double in the next 5 years and possibly quadruple by 2020.

What Do You Say?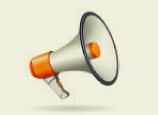 Investment activities from all three of these entities in recent years have raised hackles in the US and other countries, for several reasons. For example, China has been perceived to be "locking up" natural resources through investments in a variety of commodity-related companies, especially in Africa and South America, and more recently Canada and Australia.

A proposed major investment last year by Chinese metals company Chinalco in Australian ore giant Rio Tinto, for example, met with strong resistance by both shareholders and the government there, ultimately scuttling the plan.

Lately, China has also been turning its attention to natural resource companies in Canada. This week, its sovereign wealth fund - basically an investment vehicle of the Chinese government - announced it was opening an office in Toronto, following billions of investments in the country in areas such as companies operating in the Alberta oil sands and other resource plays.

For example, the Chinese Investment Corp. (CIC), the actual execution arm of China's sovereign fund, paid $817 million (Canadian) for a 45% stake in an Alberta oil sands project owned by Penn West Energy Trust, and $435 million for a 5% interest in the total company.
Just this week, China's state-owned Wuhan Iron and Steel Group Co., China's third-largest steel producer, was reportedly to have agreed to acquire a 60% stake in an iron ore joint venture with Adriana Resources Inc., a Toronto-based iron ore explorer, for $120.7 million.
Also this week, Regent Pacific Group Ltd., a Hong Kong-based mining company, is said to be planning to acquire BC Iron Ltd, an Australian mining company.
Potential Chinese investments in non-resource related companies have also raised concerns for a variety of reasons. In 2008, for example, plans by Chinese electronics giant Huawei Technologies to acquire network company 3Com were thwarted, nominally over some defense and security related concerns (3Com did a modest amount of US department of defense business), but appeared to actually also raise more fundamental reactions to the idea of a Chinese company taking over a large US electronics firm.
Last year, China's Anshan Steel signed an agreement for a significant investment stake in a steel mill under construction at Amory of Mississippi, which would have given China its first domestic foothold in the US steel industry. It was fought vigorously by US steel producers, but is now moving forward.
Of late, China has also turned its attention to Europe, smartly playing the opening that economically hard hit countries such as Greece, Portugal and Ireland have given it.
"China is concentrating its efforts on ports in Greece and Italy and highways that link Eastern Europe to Germany and Turkey, and aims to secure larger infrastructure investments over time," the New York Times recently reported. "It has provided billions of dollars in state financing for key public works projects that support Chinese state-owned companies and Chinese workers."
Such moves could give China a bigger presence in the European chain of distribution and production, while allowing it to build a track record of investments that it hopes will also encourage Europe to support its position on divisive currency issues and in trade disputes at the World Trade Organization.

(Global Supply Chain Article Continued Below)