Wulfraat Says:

At Quiet Logistics, there has been more than one occasion where one of the Kiva robots hit a person and Welty himself has had this experience which to say the least is unpleasant.

What Do You Say?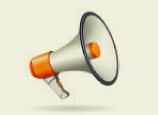 Background on Quiet Logistics and Locus Robotics


Founded in 2009, Quiet Logistics is a third party logistics (3PL) company that provides of order fulfillment services for $1 billion of merchandise to the e-commerce channel on behalf of over 30 fashion branded companies such as Gilt Groupe, Zara International, Bonobos, Bluefly, Ministry of Supply, M. Gemi, The Fancy and Maggy London. The company operates two distribution centers totaling 459,000 square feet in Devens, MA:

1. A 275,000 square foot distribution center in the Devens Industrial Park has a clear height of 32 feet. An automated picking system with 200 Kiva robots is deployed in this building. The orange robots move pods of inventory to work stations where goods are processed inbound into inventory and outbound for order fulfillment.

2. A 184,000 square foot distribution center with a clear height of 30 feet. This facility handles a variety of flat pack, hanging garments and shoes from fashion companies shipping e-commerce orders nationwide. In this building, Locus Robotics has deployed a 4,000 sq. ft. test area to develop their autonomous robots.
Quiet Logistics Invests in Kiva Systems - Lessons Learned

Quiet Logistics was the first 3PL company to invest into Kiva Systems back in 2009. In fact the company's name originates from the fact that Kiva's robots are quiet when they are at work. Most third party logistics firms live in a world of uncertainty because their client companies can move their distribution operation elsewhere whenever it suits their purpose. This is why it is highly unusual for a 3PL company to invest significant capital into material handling automation equipment. This visionary decision ultimately served the company well, not only from a warehousing perspective but also from a marketing perspective in that it attracted new clients.

Material handling automation enables order of magnitude efficiency and accuracy improvements that are critical to premium brand companies seeking to outsource their high-growth e-commerce distribution operations. The higher the value of the merchandise, the more important it becomes to ensure world-class order fulfillment service levels since the company's brand name and image must be protected at all times.

Quiet Logistics first started using the Kiva robots within a small self-contained 3,500 square foot area. The company subsequently expanded its Kiva System five times. Today the Kiva portion of its Saratoga Blvd. distribution center occupies 140,000 square feet, has over 5,000 shelf pods, 20 work stations, 200 mobile robots and 29 battery charging stations.

Things were going well for Quiet Logistics when the bad news hit on March 19th, 2012. This is when Amazon announced that it had acquired Kiva Systems for $775 Million. Over the next 18 months it became readily apparent that Amazon had no intention to leverage its Kiva acquisition to help other companies become more efficient. On the contrary, Amazon ultimately replaced the name Kiva Systems with Amazon Robotics and turned the company into an internal resource to modernize its fulfillment centers. Amazon has since deployed over 30,000 Kiva robots in 17 of its fulfillment centers and external Kiva clients will no longer be supported after a forthcoming non-disclosed future date. This left a handful of companies, including Quiet Logistics, with an expensive automation solution that can no longer be expanded into the future.

Bruce Welty is the CEO of Quiet Logistics and is clearly someone who understands his business. He took the time to share some of the positive and negative aspects of Kiva Systems that ultimately contributed to Locus Robotics developing a more advanced automation technology. Bruce tells of eight important lessons that were learned from the company's implementation of Kiva automation.

For starters, Kiva is an expensive solution to implement and upgrade. The pods (i.e. the shelf units that are transported by the orange robots) are custom-built by Kiva and are much costlier than standard static shelving equipment. The picking/ putaway work stations are also expensive and each time a new work station is introduced, it becomes necessary to add more of the $25,000 robots to the grid. Every time the system is upgraded or expanded, it becomes a major ordeal that can take up to 6 months to accomplish from the time of order placement to go-live. In short, the addition of extra capacity to the system is by no means a simple, quick and inexpensive exercise.

The eight lessons learned are as follows:
Lesson number 1: The ideal automation solution needs to be simple and quick to deploy and upgrade.

From a safety perspective, the orange Kiva robots have limited capability of sensing what is around them. They are designed to work within a self-contained environment that is occupied only by machines and not people. The only way to ensure that people are safe is to ensure that they do not enter the area where the robots are functioning. At Quiet Logistics, there has been more than one occasion where one of the Kiva robots hit a person and Welty himself has had this experience which to say the least is unpleasant.

Lesson number 2: The ideal automation solution is equipped with vision technology that enables the robot to see any obstacles in its path so that the robot can either stop or navigate around the obstacle to prevent injury to personnel.

Another issue is what I will refer to as the "black box" syndrome. This describes the situation where all inventory within the Kiva system is controlled by Kiva's software which is a subsystem that talks to the warehouse management system. In the WMS, there is one bin location called Kiva and all transactions for that area are delegated to the Kiva control system. If anything goes wrong such as the Kiva inventory subsystem data gets corrupted for any reason, one has absolutely no idea where the goods are. This can be a terrifying thought for any company, but particularly for a 3PL who takes responsibility for inventory assets owned by its client companies. This "black box" phenomenon is not unique to Kiva since most automation systems control inventory through a Warehouse Control System. But does it need to be this way?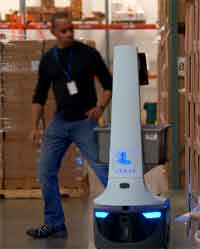 Lesson number 3: The ideal automation solution is designed to communicate in real time with a warehouse management system to eliminate the need for a separate "black box" warehouse control subsystem.

Another issue that is critical to e-commerce organizations, where Kiva falls short, is the ability to scale quickly and easily as peak seasonal volume increases. In a non-automated environment, one can simply add people to the operation to get more volume out the door.
With the Kiva system this is not feasible since it is a human-exclusive form of automation so the system can only produce what it is designed to output. As peak season arrives, the primary methodology to ensure that Kiva does not become overwhelmed with volume is to remove items from the system and diverting them to the conventional area of the distribution center. This is impractical in an e-commerce fulfillment center where a peak shipping day can result in 30-50 times more units shipped than an average day.

From Black Friday through to Christmas, there is a one-month time period where peak demand volumes slam the facility on a daily basis. Furthermore, it is difficult to accurately predict e-commerce growth rates from one year to the next. This level of throughput volatility is incompatible with a material handling system that is designed with rigid throughput constraints.

Lesson number 4: The ideal automation solution is designed to enable quick, easy and flexible scalability to allow the distribution center to respond to changing demand profiles and significant increases in throughput requirements.

The ineffective use of vertical warehouse space is a characteristic that industry experts associate with Kiva Systems. With the exception of Amazon, the majority of Kiva Systems are installed as floor-level operations that do a great job of managing space for the first 10 feet from the floor but all space above is wasted. Physical storage capacity is a valuable asset in any distribution center so this waste of vertical space is a definite negative. Now to be clear, it is possible to eliminate this issue by establishing multi-level mezzanines whereby Kiva robots work on each mezzanine level, but in reality this is a costly proposition.

The Kiva robot weighs 300 pounds and it carries a payload of up to 1,000 pounds. This equates to a 1,300 pound weight resting on a 40" x 40" floor are or 117 pounds per square foot which suggests a costly concrete mezzanine is required to support this weight. Furthermore, moving the Kiva robots between the levels requires expensive vertical elevators since the robots need to move from one level to the next.
I will be back with more lessons learned by Quiet Logistics that led to the development of the Locus robots next week.


Any reaction to this Keep It Moving Column? Let us know your thoughts at the Feedback section below.