For companies that distribute products that can readily be purchased from competitors, B2B ecommerce is now becoming a competitive weapon and it's time to start taking this threat seriously.


According to Forbes magazine, the U.S. retail industry generates about $4 Trillion in revenue whereas some 35,000 U.S. wholesale distributors generate $7.2 Trillion of revenue. Most of these companies are family owned businesses with $50 Million or less annual revenues (only 160 firms are greater than $1 Billion in size). This largely ignored market will soon undergo a major transformation as AmazonSupply quickly and quietly ramps up its B2B capabilities.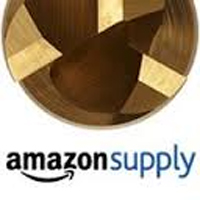 AmazonSupply now has 750,000 products for sale to business and industry. The company offers competitive prices with a 365 return policy, free 2-day shipping for eligible orders greater than $50, a service team that provides technical help, and access to the Amazon.com corporate credit line. Amazon's technology capabilities are quite simply decades ahead of the competition and the company is clearly willing to sacrifice short term profitability in exchange for market share and revenue growth.
With this in mind, visit amazonsupply.com where there is wide open access to product offering, product specifications, pricing, product availability, shipment terms, and payment terms. Any buyer with a need can obtain immediate real time information without any delay whatsoever. Is your business currently competing with Amazon? Is there is a chance of this happening in the future and what is your company's ecommerce supply chain strategy to ensure successful growth in the world of tomorrow?