Warehouses: The New Front Line of Online Customer Satisfaction
The Shift of Emphasis to Online Retail means Distribution impacts Customer Satisfaction More than Ever


---
Online retail isn't just for internet companies anymore. As highlighted in a recent Internet Retailer article, research shows that traditional brick-and-mortar giants are closing storefronts and expanding their online business at an increasing pace. Lowe's saw a 70% increase in online sales while in-store numbers remained the same. Among the top 500 internet retailers, 2011 saw a 2.2% decrease in storefronts while online sales were the fastest growing channel for business.

With this shift towards eCommerce, consumers have closer access to the products they're looking for, and their expectations on delivery time are higher than ever. With so many customers holding lofty standards, intense competition, and high-profile public feedback, internet retailers are exposed to an elevated cost for poor service. Shipping correct orders on time is not just an issue of customer satisfaction – it's something that can make or break a company's image.
Gerrard Says:

Cost of delivery is a huge business issue that drives to the profitability of the eCommerce channel.

What Do You Say?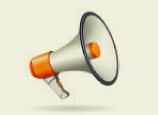 The unique needs presented by direct-customer order fulfillment are an exciting new challenge for supply chain professionals. In the warehouse, online retail means more orders and more end customers – so getting it right the first time is more important than ever. Order fulfillment processes need to be rock solid, with each picking being optimized to accommodate a high volume of online orders. Warehouses are now on the front line of customer satisfaction, but enterprises are still downsizing the supply chain as much as possible. Logistics has to do more with less.


Voice picking is a technology that answers the challenges of eCommerce. At Voxware, we've seen a marked increase in the demand for voice in eCommerce operations, and many of our customers have sought our help in streamlining their order fulfillment processes. They use voice picking both to guarantee shipment accuracy, and also to reduce the cost of delivery by eliminating order audits and increasing the volume of orders that can be handled by a single operative. Cost of delivery is a huge business issue that drives to the profitability of the eCommerce channel. For example, many players are now offering free shipping; therefore, they need to make order fulfillment happen as quickly and cost-effectively as possible without making mistakes. Voice picking enables them to achieve that.


But looking beyond cutting costs, voice could have a larger impact on online customer retention. The more customers get the right orders on time, the more likely they are to be repeat customers. And given internet retail's high vulnerability to feedback, happy and repeating customers are a high priority.
Closing Thoughts


eCommerce companies will continue to invest in the latest innovations to provide an immediate, friendly, and trustworthy web experience. However, they also need to consider investing in dynamic picking technologies to enhance overall customer satisfaction and retention. When companies invest in both technologies they will create an unparalleled user experience.