What do Voice Users Have to Say about their Technology?
Voice Users are Very Happy with the Benefits of Pick by Voice - Still Want Freedom of Choice when it Comes to Hardware


---
Since the late 90s, voice picking has been the rising technology option in order fulfillment. Rapid innovation and a growing awareness of cost-cutting capability have brought voice picking front and center in the minds of logistics executives everywhere. They see voice picking as a potential upgrade to their warehousing, but they'd like to hear from users on what works, what doesn't, and whether or not voice is a fit for them.


A recent report by the Aberdeen Research Group is filling in the blanks. Aberdeen surveyed voice users to gauge their relative satisfaction with their voice picking system, as well as gather suggestions on changes and common problems with voice.


For voice picking, the results were encouraging. Virtually all voice users advocated voice as a picking technology, and prefer it to their previous methods of order fulfillment. This confirms that voice picking is here to stay, and is ready to move beyond its initial, proprietary stage of evolution.


Despite the high levels of satisfaction, a majority of voice users are going to use their next hardware refresh as an opportunity to reevaluate some aspects of their voice solution. A staggering 76% will consider a different hardware manufacturer when selecting new mobile devices. Of that 76%, respondents described their reasoning in three different ways:
Gerrard Says:

Virtually all voice users advocated voice as a picking technology, and prefer it to their previous methods of order fulfillment.

What Do You Say?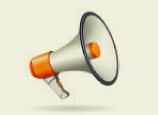 36% want a "multi-modal" device that has a screen, scanner, and/or keyboard in addition to being voice-capable
35% said their present device requires the use of expensive, proprietary accessories - so they want to get a more standard device
34% believe that the pricing of their voice units is just too high, and want to look at other options
As you can see, the reasons for looking at a new manufacturer run the gamut from cost issues to a need for new functionality. Voice users are very happy with the benefits of pick by voice, but it's clear that they want freedom of choice when it comes to hardware. Why?


The original voice solutions, including those sold by Voxware, were delivered with proprietary hardware and custom-coded software. This effectively locks the solution in to the device, so most long-time users of voice technology have not had freedom of choice in this area.


This is the way all high technology markets develop: proprietary solutions eventually are replaced by open solutions. At Voxware, we anticipated this trend and created our industry's first hardware-independent voice software product, Voxware Voice Management Suite (VMS). Every Voxware VMS solution is not only hardware-independent, it is also portable to any certified device, regardless of who the manufacturer is.


Hardware refresh is often a time when a major expenditure must be made, so it isn't surprising that voice users are using the refresh cycle to evaluate how they can make a good thing – voice picking – even better.
Closing Thoughts


The Aberdeen Group survey is full of statistics that point towards a new era of voice picking. In this Expert Insight we've looked at the issue of mobility device choice. But the Aberdeen survey revealed some interesting facts about the voice applications themselves. More about that next time.