Holste Says:

By deploying automated solutions, companies can squeeze more capacity out of an existing operation or consolidate multiple operations into a single automated facility.

What Do You Say?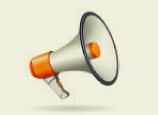 Previous Columns by

Cliff Holste
During the busiest order fulfillment seasons of the year DC congestion caused by the influx of temporary labor can contribute to safety issue that may also inhibit shipping operations. This is especially true for shippers that depend on mostly manual operations. The simplicity of pallet jacks and order picker trucks provides a high degree of operational flexibility and is therefore attractive. However, the need to frequently adjust labor up or down depending on volume, presents major HR, staffing and operational challenges.
Based on industry surveys, these issues are often the drivers for the adoption of automation that can stabilize labor and avoid or delay facility expansion and/or relocation to a larger facility. For example, the most commonly cited benefit of an automated picking sortation system is improved productivity as defined by greater throughput per labor hour. Another way to look at it is that the labor component is less incremental and not directly tied to volume.
By deploying automated solutions, companies can squeeze more capacity out of an existing operation or consolidate multiple operations into a single automated facility. In addition, deploying automated solutions can result in benefits in other areas as well. Examples commonly cited by users are as follows: