Holste Says:

...there are also substantial business risks in being too conservative relative to adopting advances in technology that are proven to increase throughput and lower per piece handling cost.

What Do You Say?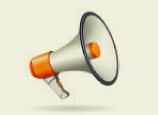 Previous Columns by

Cliff Holste
Anyone who has ever been involved in a large scale project, especially one that is spread over an extended period of time, perhaps12 to 18 months or more, knows that there will be unforeseen issues. This is in-part due to (2) factors – project disruptions and marketplace volatility. Unless you own a powerful rabbit's foot - there will be disruptions (both internal and external) as well as cyclical business fluctuations. In addition, there are some issues like cost escalation and the inevitable delayed start-up that should be considered and accounted for.
Start-up delays are perhaps the most common and most insidious project event. They include annoyances such as equipment deliver delays, design errors/corrections, and change orders. The resultant loss of expected savings in the first year of system operation, probably accompanied by additional cost for de-bugging and temporary workaround operations, can erode the expected ROI dropping it below what would have been approved in the first place.
A contingency fund that anticipates and in-turn mitigates risk is a good idea especially if the project involves system technologies new to the company, higher levels of picking and shipping automation, and/or prototype equipment. However, there may also be considerable business risks associated with not doing the project.
Damn the Torpedoes – Full Speed Ahead!
Reliability, sustainability, and maintainability are commonly stated attributes among material handling industry consultants and providers. While your project will consist of a high percentage of standard equipment, the system design, layout and operation will be unique to your business requirements.
Therefore, at a minimum consider asking the following questions: