Holste Says:

Sometimes finding additional "hidden" storage space requires departing slightly from conventional thinking.

What Do You Say?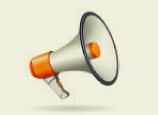 Previous Columns by

Cliff Holste
Most DC managers are perpetually searching their facilities for usable and accessible storage space. In especially high demand is active or on-line stock picking locations. For those DCs equipped with multilevel picking modules there is often unused space available within the module as shown in the following two examples:
Example #1 - Adding Case Flow Lanes above Pallet Flow Positions
While pick-to-belt modules are efficient for order picking, they are not all that great when it comes to space utilization.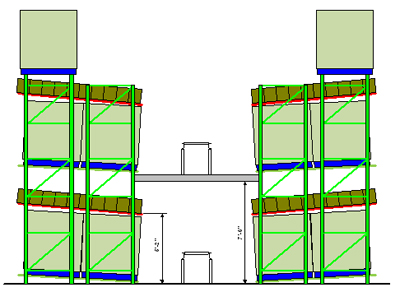 The adjacent sketch shows a typical two level high double-deep pallet flow pick module. The vertical clearance for the second level mezzanine is shown at 7½ feet above the floor, which is about the minimum requirement for such applications in order to satisfy code.
Unfortunately, this arrangement can leave a large void above the top of the pallet loads. Often, this dead space can be put to good use by installing a shelf of carton flow lanes into the pallet flow rack. This can be easily accomplished by utilizing standard components readily available from rack suppliers. Now, this previously dead space becomes a productive on-line picking location for slotting additional slow to medium velocity SKUs.