Holste Says:

It's interesting to note that despite losing millions of jobs to labor saving "machines" over the past 100 years or so, we actually have more total jobs today than we did when the construction, steel, auto, telephone, and food industries had a lot more workers and a lot less automation.

What Do You Say?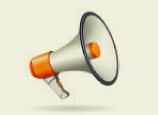 Previous Columns by

Cliff Holste
As was painfully obvious during the most recent recession, the economy of the United States, as well as all other industrialized countries, is based on jobs. Jobs, along with the tax revenues they create, are critical to the health, prosperity, and security of the country and its citizens. That is why leaders of industrialized countries are focused on job creation.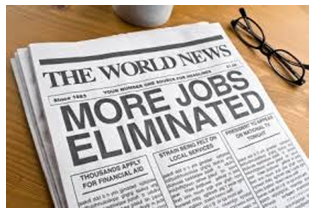 Within the global business community, efficiency, speed, and productivity are highly sought after attributes. The U.S. workforce is already the most productive in the world. But, we have just scratched the surface. We are now entering an era where the number of jobs, (blue collar, white collar, and service related) in the economy will be drastically reduced by automation.


The Logistics Industry is just beginning to see the affect of automation on jobs. SCD recently reported that at one Los Angeles terminal labor positions will be reduce by 40-50% after automation projects are completed in 2016.
New technology at the TraPac terminal (Port of Los Angeles) is likely to reduce the number of workers needed per crane by 53%, and by 85% in the area where containers are loaded on to trucks and rail cars. See - "Automation emerging as Key Issue in West Coast Port Negotiations".
Automated machines have been replacing construction, manufacturing, and assembly line workers since the early 1900s. More recently however, blazing fast and relatively inexpensive computer based technologies such as voice recognition systems have replaced telephone operators; ATMs have replaced bank tellers; and, computerized kiosks have replaced grocery checkout clerks, gas station attendants, and the list goes on and on. Even the military is adopting automation technology like the Predator Drones to wage war while reducing collateral damage and risk to its own personnel.
As a result, the marketplace is rapidly becoming dominated by automation technology. While we do enjoy the many convinces this technology provides in our daily lives, we sometimes wonder (as President Obama did in a speech he gave in June of 2011) – "where have all the people gone that use to do these jobs?"
Will Future Advances In Automation Create Enough New Higher Level Jobs?
It's interesting to note that despite losing millions of jobs to labor saving "machines" over the past 100 years or so, we actually have more total jobs today than we did when the construction, steel, auto, telephone, and food industries had a lot more workers and a lot less automation. Somehow, new jobs get created to replace the old ones – because someone has to build all those machines. However, the problem going forward is that the thousands of jobs created by providers of automation will not offset the millions of production and service jobs lost to automation. For example: