Holste Says:

A more accessible and nimble supply chain IT solution will increase operational efficiency, provide the ability to expand VAS, attract new customers and grow the business.

What Do You Say?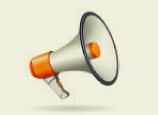 Previous Columns by

Cliff Holste
While fast paced change is a characteristic of the Supply Chain, some companies are falling behind because their outdated and inflexible Information Technology (IT) systems cannot support current customer demand for quick response and expanded Value Added Services (VAS). Software providers are constantly updating their systems to incorporate more sophisticated processing capabilities in an effort to stay ahead of the curve. However, users must follow through and invest in the new programs and technologies if they want to grow their business.
Updating & Expanding Value Added Services
One way companies can differentiate themselves from businesses offering similar services is to expand the range and scope of VAS they offer. These services can range from simple repackaging and relabeling to more complex kitting, monogramming, and light assembly/manufacturing operations. Beyond these conventional services is the rapidly growing demand for much more complex fulfillment capabilities such as building a pallets worth of mixed products and packing a shipping container with a mix of individual items arranged in the preferred sequence to optimize restocking at the retail store.
Anytime a company can offer more expanded services, especially those that reducer cost for the customer, it can attract more business and increase margin. The problem is that if the company does not have adaptable IT systems to support and manage these additional services efficiently, they may be cost prohibitive.
According to HighJump Software Inc. (www.highjump.com) an IT solution with adaptable architecture will allow a company to provide new VAS offerings and workflows. They claim that a best-in-class supply chain IT solution will enable a company to meet stringent requirements for quality, safety and traceability/genealogy.
Providing Real-Time Order Tracking Status
For many retailers having access to up-to-the minute information about on-hand inventory and order shipping status is critical to managing their business. For example: did the cartons of snow shovels destined for Minnesota already ship, or can they be redirected to New York. In order to answer this type of inquiry the logistics provider must have real-time visibility into inventory, order fulfillment, shipping, and even billing.
According to HighJump, the best way to do that is through a Web-portal solution. A secure Web portal provides the basis for real-time information sharing and improved inventory visibility. This IT solution enables collaboration throughout the supply chain, giving customers the most accurate and timely view into the status of their orders. Customer can make knowledgeable decisions based on changing demand. So when the radar shows that the snowstorm has shifted to the northeast, they can access up-to-the-minute information to know whether they can re-direct those snow shovels to where the highest demand will be.
Of course data security issues are a major concern. Therefore, the service provider must have the architecture in place to provide the ability to limit access to data and avoid the liability of data security issues. IT experts agree that a true, multi-customer architecture will easily allow for data dependent security controls, so that the companies can limit access to only pre-authorized employees and/or customer representatives. Authorized personal can also be limited in their ability to make inquiries and changes through role-based security features.