Holste Says:

Having a properly credentialed, experienced professional advisor in your corner that can be trusted with sensitive and confidential information can be reassuring and very beneficial.

What Do You Say?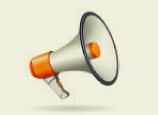 Previous Columns by

Cliff Holste
The terms "Management Consultant" & "Industry Expert" get tossed around a lot. However, they are not the same and knowing the difference is important. This is especially true in times when business and/or economic conditions drive companies to examine critical internal processes. Companies tend to reach out to advisers who can bring fresh ideas and up-to-date technologies. If a "cut-and-paste" approach would work, then it most likely would have already been tried.
Having a properly credentialed, experienced professional advisor in your corner that can be trusted with sensitive and confidential information can be reassuring and very beneficial. Further, in a world of e-mails and blogs, clear and concise writing skills are a bonus. A resource person who enjoys writing, and is good at it, can help a busy client to quickly draft proposals, presentations, and policies - all of which will help "sell" the project.
Consultant versus Industry Expert
At various times during my career in materials handling automation, I get called upon to advise on projects that when implemented will change the way the client company conducts business. Working at this level, you gain a deep appreciation for the unique manner in which a company approaches the market place and differentiates itself, and the need to protect that uniqueness while advising on technically appropriate strategies and system solutions.
While there are many similarities between logistics management consultants and industry experts, there are also important leadership skill and hands-on differences.
For instance - if a company has determined that specific improvements in its manufacturing and/or distribution center processes/operations are required, then hiring an industry expert to assist in the technical development of appropriate solutions can be beneficial. This may be an independent engineer, a large engineering firm, or a design-build systems integrator.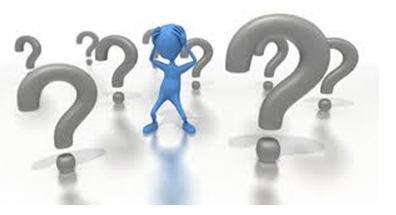 However, when the problem is not so well understood, the path forward is not clear, and there is little or no consensus, hiring a management consultant might be the more appropriate place to start. While consulting requires some relevant application and process knowledge, the consultant needs to be much more broadly skilled and adept at being an executive coach/leader. The consultant's role is to facilitate in the development of project goals and objectives that lead to the implementation of "best practice" solutions.


Basically, you manage things and lead people. Both are important, with balance being the appropriate watchword. Bringing the best out in people requires leadership and coaching skills. Influence is a key aspect that an outside consultant must have. Since you cannot make someone do something, you must influence them to do that which they would not likely do on their own. How you do that is an acquired skill.
Whether hiring a consultant or industry expert, to understand the specific skills that are required to gain buy-in and overcome the FUD factor (Fear, Uncertainly, & Doubt) it may be helpful to review "Leadership Made Simple" from the world's foremost leadership authorities at: www.leadershipmadesimple.com
Understanding the Consulting verses Industry Expert Roles
Consulting: The consultant is often brought in early it the process to help the client clarify and organize the project, while suggesting plans for improvement. Clients frequently wrestle with internal political issues in their organizations. How can they deal with the Board of Directors? How can they negotiate with a union? How can they enlist the help of a powerful manager (or go around them)? An experienced management consultant (bin-there-done-that) will be able to help the client strategize.
In addition, the consultant can help the client think about who among the management team will complement, rather than mirror his own thoughts. Bright, creative, entrepreneurial people often make the mistake of selecting people like themselves for their project team, when someone who has different characteristics, such as a more hands on implementer or practical thinker, would make the team more effective overall.
Industry Expert: Facilitator is the natural role for the industry expert. Specific design, application, and implementation knowledge of appropriate and up-to-date technologies, including knowledge of qualified industry equipment and system providers, is a critical skill set. As a follow-up to providing project related advice, the industry expert will do (at a minimum) the following: