Holste Says:

DC shipping volume is a shared responsibility among the various system equipment, control, and software vendors with the company assuming performance risk relative to satisfying its daily shipping volume expectations.

What Do You Say?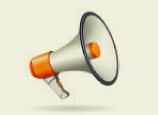 Previous Columns by Cliff Holste
| | | |
| --- | --- | --- |
| | • | Drop shipments – they don't actually flow through the DC, |
| | • | *full pallet loads of product that are basically crossed docked from receiving or WH storage to shipping by lift truck and/or AGV, |
| | • | * non-conveyable products, |
| | • | hazardous and/or dangerous materials, |
| | • | fragile items, |
| | • | high dollar value items – jewelry, small electronics, etc that are subject to shrinkage, |
| | • | various types of store displays, kits, etc. |
| | | |
| | * | Note: While non-conveyable products typically represent less than 5% of the volume, full pallet loads of vendor product can be a significant percentage of the total DC shipping volume. |
Because items such as the above are excluded from the MHS, there will be a gap and perhaps some confusion between the companies' expected shipping volume and the MHS.
Understanding flow & volumetric data
When a company purchases a MHS, the system provider is obligated to satisfy specified handling rates for that system. Typically, in order to identify input and output rates for the MHS a flow chart is constructed – see "Uncovering Pathways To Greater DC Performance". The flow chart shows all the departments that input volume into the system and the output requirements. At the completion of this flow charting analysis system planners will gain an understanding of what the handling rate requirements are for all of the functional areas within the system. This will then drive system design including equipment, controls, software, and cost.
It takes a considerable amount of analysis in order to determine the required handling rates of the various DC departments, i.e., receiving, picking, packing, shipping, etc. Handling rate calculations have a direct impact on system design, equipment selection, and cost. If the rates are understated, the company may need to frequently operate the system on an overtime schedule. If the rates are overstated, the system cost may be excessive.
Using volumetric data from the flow chart and factoring in forecasted sales growth, plus estimated system efficiency factors (loss time due to anticipated interruptions in flow), system designers will be able to determine flow rates for equipment and processes within the MHS. These flow rates are referred to as "Demonstrable Rate" and are used to "prove" system handling capability as follows: