Holste Says:

To obtain the shortest order picking route possible, you need a strategy that is capable of considering all possibilities for travelling in and between aisles.

What Do You Say?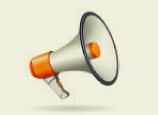 Previous Columns by Cliff Holste
Based on various industry surveys conducted over the last few years, including those done by Supply Chain Digest, between half and two-thirds of order fulfillment DCs are manually order picking using a combination of pallet jacks and order picker trucks. What this says is that manual order picking methods are commonly used by both large and small distributors throughout the logistics industry in the United States.
In Europe and Japan, where space and labor are at a premium, Automatic Case Picking (ACP) is much more common. Picking methods that bring products to the person such as horizontal and vertical carousels, AGVs and AS/RS are in common use along with more advanced robotic picking methods.
For US companies, the primary barriers to ACP relate to flexibility, adaptability, and agility for which they are willing to trade-off some level of efficiency. However, the efficiency of manual order picking methods depend in-part on factors that are difficult to change, such as:
facility design and construction,
existing picking configurations (selective pallet rack, static shelving, case flow rack, etc.),
and, existing order picking equipment (pallet jacks, pick carts, order picking trucks, etc.).
Working within the existing framework and budget constraints, a practical alternative is to improve picking efficiency by deploying sophisticated product slotting and order picking route strategies – not an easy task given the huge number of customer order profile possibilities.
First a quick note about storage assignment methods