Holste Says:

If a business has a small quantity of merchandise to donate, select the recipient(s) carefully to avoid the appearance of favoritism..

What Do You Say?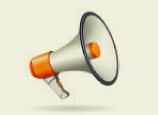 Previous Columns by Cliff Holste
Excess, nonmoving inventory is a common business problem that, fortunately, contains its own solution.
By donating that new, idle merchandise to charity, a business can earn a federal income tax deduction under Section 170(e)(3) of the U.S. Internal Revenue Code.
The IRS Code says that regular C corporations may deduct the cost of the inventory donated, plus half the difference between cost and fair market value. Deductions may be up to twice-cost.
Let's say a retailer of office products buys a desktop stapler for $2.00. The price to the home office consumer is $4.50. The deduction is $3.25. If the markup is considerably higher, deductions are limited to twice cost.
If the company is an S corporation, partnership, LLC or sole proprietorship, it qualifies for a straight cost deduction.
Even if the business realizes only the straight cost deduction, it may be to its advantage to donate its stagnant inventory rather than clear it through a liquidator. Since liquidators look for the lowest price they can get, their offer may be less than cost – substantially less.
Investigate donating inventory before negotiating with a liquidator, however, to be able to justify the product's fair market value with the IRS. Using a gifts-in-kind organization makes the process simple.
Besides the tax deduction, the company can realize other benefits by donating excess inventory:
Free up needed warehouse space. Whether a business owns a warehouse or rent space, storing product can be expensive. Insurance, utilities, labor, and damage all factor in. It doesn't pay to hold stagnant inventory that isn't earning its keep.

Get down to Just-in-Time inventory. If a business is a supplier trying to trim inventory levels enough to achieve Just-in-Time delivery, these non-movers may be one of the biggest obstacles. Donating clears them out quickly.

Put marketing focus where it should be - on top sellers. Non-moving inventory can consume a disproportionate amount of a business's money, time and effort to clear it. By donating those items to charity, the company can put advertising and promotional dollars where they'll do the most good, on its star performers.

Avoid problems involved with liquidating those overstocks. Liquidators tend to pick and choose. They may not want to buy all of the non-movers, leaving the problem of what to do with the leftovers

Help deserving nonprofits, schools and church organizations. This good deed can translate into good will. The recipient group might call the local newspaper to publicize the donation. While a photo of a company presenting a donation might bring in additional business, keep in mind that it also may produce requests from other groups for donations, too. If a company decides to go ahead with publicity, have a diplomatic answer prepared in case other groups call.
After an accountant or tax adviser and has recommended that donating inventory would be the right move for a business, how does one identify which merchandise to clear? Here are some types of products to consider: