Holste Says:

Going forward, indications are that automation in the workplace will be a major factor in the hiring of future workers.

What Do You Say?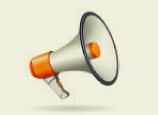 Previous Columns by Cliff Holste

Logistics companies who are expecting to increase shipping capacity through the adoption of higher levels of automation often find it necessary to go beyond the traditional ROI methods for justifying the project. They are looking to account for the "soft benefits" that are the byproducts of processing higher volumes with more efficient and comprehensive systems. They can be difficult to assess. For example:
automated systems that enhance communications between material handling personnel and supervision,
improve the quality of working life,
reduce operator training requirements,
improve flexibility and response time,
track the efficiency of mobile assets,
offer improved processing accuracy.

When purchasing a single piece of equipment, soft benefits are generally not a factor. A new piece of automated equipment that increases capacity and/or reduces labor – can easily be evaluated on a standalone basis.
However, the adoption of logistics system automation technologies such as, case picking and sorting, product-to-person, AGV, AS/RS, and robotic palletizing save large amounts of time through the elimination of redundant, overlapping or opposing activities. These soft benefits are the result of taking an integrated approach to planning and designing the material handling system and provide operational improvements that go well beyond increasing shipping capacity.



Identifying Soft Benefits Associated with an Automation Project
Financial planners need to understand that traditional cash flow models and justification time frames may not provide a true picture of all benefits that a company can realize through its investment in automation. For some companies, automation (such as robotic palletizing of mixed SKU items) may be the only practical way of satisfying customer demand.
If the company is going to take full advantage of advanced technologies that can expand the business, then a more comprehensive long-term justification strategy may be required.
The following chart identifies the most significant gains realized through the deployment of automation technology in the distribution center. The following lists important "soft" or intangible benefits, along with a suggested metric that planners can use when evaluating the justification of an automated system.