Holste Says:

A DC project that never gets off the ground is a lost opportunity for the company as well as all of the various industry related service and equipment providers, and, perhaps in the broader view, the supply chain in general loses an opportunity to become more efficient.

What Do You Say?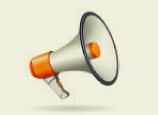 It can take months or even years to champion even a modest DC project through all of the twists and turns on the road from initial idea stage to an approved and funded project. Unfortunately, for companies with limited resources, the serious amount of time involved can be discouraging and lead to termination of an otherwise good project.
To keep that from happening, it can be mutually beneficial to initially develop an informal working relationship with a potential equipment and/or system seller who is willing to share their concepting, design, engineering, and budget pricing expertise in an effort to move the project forward.
Materials handling manufacturers/integrators and large system distributors are the most likely to be interested in investing their time and resources. They often consider this kind of preliminary proposal development effort to be an essential part of the overall sales process much like other forms of marketing and promotion. Still, they have to be careful to properly qualify the buyer and avoid chasing after too many "rainbows".
Material Handling equipment and system vendors have a substantial interest in getting viable projects through the approval process. By freely assisting in that process, the vendor is in a sense willing to gambling that it will have gained favor when it comes time to close the deal, at the same time knowing that this can take months, even years to play-out, eventually leading to a go/no-go decision. It's a high stakes game as the project may never be approved, or in the end lost to a more aggressive competitor.
So, why would they consider providing free system design consultation? Because, it is in their best interest to support potential buyers, who have a viable project, by helping to keep that project alive and moving forward. In this way they are building confidence and gaining insight into the real needs and internal dynamics of the potential customer. And, (they hope) get some preferential treatment for their efforts when the vendor is finally chosen, or at the very least "win" the ties.
Independent consulting firms who are primarily in business to sell their expertise have no interest in providing free consultation. They would say "you get what you pay for". Still, utilizing the services of a qualified vendor, especially one who has design-build experience, may be worth considering if funding for independent consulting is not currently available.
For the buyer this approach has both risks and rewards: