Holste Says:

Trying to make an aging system perform in ways for which it was not designed can put the future of the business at risk.

What Do You Say?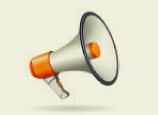 Recently, we reported on strategies that can extend the life of an aging DC material handling system. However, at some point companies know that adopting more up-to-date methods is inevitable.
Complicating the adoption process is that there are many more options for order processing automation than most DC executives and operations managers realize. The speed, at which system providers are bringing automated solutions to market, along with the number of deployment proof points that have been establishes in just the last few years, is truly impressive. This would appear obvious to anyone who attended ProMat 2013. See our Day 1 & Day 2 video review.
Companies, who are considering DC automation, should first have a consensus among the planning team managers as to what the system objectives and business issues are relative to adopting new and more highly automated processing methods.
In today's quick response environment, while throughput and order accuracy are still highly important system objectives, the key business factors are flexibility and agility. Operations that have these characteristics have the inherent capability to quickly and efficiently adjust system operations to changing order profiles, while providing customized value-added order processing and palletizing services - all within a 24 hour (or less) shipping window.
With the understanding that companies are unique in their individual approach to the marketplace, and therefore require, to some extent, customized solutions; we offer the following as a starting point for the search by listing a number of key variables or attributes that can differ across technologies and providers.