Holste Says:

Caught between escalating cost, aggressive competition and a constantly accelerating flow of new technology, today's operations managers feel an unrelenting urge to act.

What Do You Say?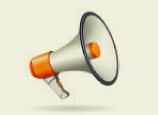 Industry trade shows that feature material handling equipment and automated systems are fertile grounds for companies searching for a competitive advantage. Upcoming shows, such as Pack Expo 2012 (Oct. 28 thru 31), and ProMat 2013 (Jan. 21 thru 24), showcase the latest innovations that, for companies looking to upgrade their operations, may yield as much as 20% to 30% improvement in overall productivity.

Do Your Homework
Regardless of whether the company has one large centralized DC or several smaller regional DCs, it is a good idea to review core functional areas such as: receiving, put-away, picking, value-added services, order consolidation and shipping. Also, be sure to take a close look at your SKU slotting practices, current order batching and picking profiles, and pick path routing strategy. Take special notice of areas where material flow is oftentimes congested, backed-upped, or in some way constricted.
Walking the floor of the trade show and attending educational seminars with this perspective fresh in mind you will be better prepared to recognize equipment and/or system solutions that are beneficial to your unique operation.

Advancing to the Next Level
If all is good with the company's basic warehousing and distribution operations, the next step would be to consider more advanced levels of order fulfillment automation such as picking, sorting, and palletizing systems all of which are prominently on display at the above referenced trade shows.
As it relates to automation, first time buyers need to be aware that highly automated systems are typically difficult to reconfigure. Getting it right the first time is critical. If your business is in any way driven by popular demand or fashion orientated, then you know that product life cycles can be as short as just a few weeks. Changes to SKUs, customer order profiles, and value-added services are normal and to be expected. Therefore, system flexibility and adaptability are critical considerations.
The ebb and flow of work in most DCs varies daily and seasonally resulting in extreme highs & lows throughout the year. System operations (staffing and throughput) must be efficient and productive through all of the various business cycles. Automation that optimizes the labor component will consistently deliver the best overall system performance independent of frequently changing business activity levels. However, system ROI may be protracted if volume remains low for long periods.
Note: When considering any major changes or upgrades, especially if newly developed technology is involved, be sure to have a well thought-out backup plan or temporary workaround that will keep the operation running while faults are being corrected. This is especially important if experimental or prototype equipment is being deployed.