Fralick Says:

If you've done multiple levels of validation in your implementation process, user acceptance testing (UAT) becomes a formality.

What Do You Say?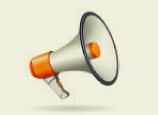 I shake my head when I see it. And, unfortunately I see it all too often. In this case, I am talking about the biggest myth of WMS implementations. This is that testing is a phase of the project.
It's like saying "Okay, everybody, go! Test, starting now." Actually, when I say it out loud to myself it actually sounds a bit crazed.
But I get it, it is a convenient way for people to think about a project. Actually, it is the way I used to think about a project until I had a revelation several years ago. Testing is not an 'event'. It needs to be part of the core processes in a project. Think of it is a constant challenge process. I call it Validation. More about that in a bit.
The best WMS implementations are a result of a collaborative effort between Operations and the WMS Implementation team. I am drawing a distinction here between them knowing that Operations representation should be part of the core WMS implementation team. Anyway, instead of the word 'test', we use the word 'validate' to describe the process.
Why? Because testing has sort of a pass/fail connotation to it. We use the idea of validation to describe a process that includes sort of "Hey did it crash sort of testing," but which also measures "the exactness of fit," performance and operational ergonomics. We are really describing micro-level process improvement loops inside the WMS implementation.
Think about the side benefits of this. First, operations does not feel like they've been 'handed' a system. They've collaborated in the tuning of it prior to go-live. Second, you are giving hands-on exposure to important operations resources throughout the project live-cycle. This sort of repetitive exposure to the system allows the operations team to operate more effectively during and after go-live.
For anyone exposed to 'Agile' project methodologies, you will recognize what I've been describing. But, you don't have to subscribe Agile (and all that comes with it) to run with this either. It can work like this:



Now, the downside of this approach in a WMS has to do with the nature of a running operation. That is, a mistake in the process in step 1 (say, picking) can manifest itself in problems in step 5 (shipping let's say). You can solve this by adding an a separate process that focuses on functional or end-to-end validation.
End-to-end validation has the same measures as low-level validation: "exactness of fit", performance and operational ergonomics.


It may be that, although all of the smaller flows/smaller pieces work well, the total solution has some deficiencies. Unfortunately, project teams that focus only on module or 'micro flow' testing never see issues at this level until go-live. This is one of the main reasons why WMS underperform operationally when they first go live. Implications of smaller decisions, when rendered into the bigger picture, do not play out well.
After this phase of the project, SOPs can be completed and a formal and final "User Acceptance Test" (UAT) can be run if that is in your plan.

If you've done multiple levels of validation in your implementation process, UAT becomes a formality. However, this too can add value. A properly conceived UAT, where the operations users actually run the show, with minimal prompting from the WMS Implementation team, can give you a good barometer of just how prepared your operations staff is to run the operation with your new WMS.
The reason why WMS projects often (still) end up pushing their dates often has to do with the idea that testing is held out until the end of the project and it reveals ergonomic deficiencies that should have been discovered earlier. This can be avoided by removing the idea that testing is a phase. Instead, challenge, validate and improve along the way.
Using this validation approach will dramatically change the nature and success of a WMS implementation.


Next up, WMS Myth #2: Fast Path Implementations are a Cure for WMS Slow Implementations.
Agree or disagree with our expert columnist? Send Feedback Below.