Dr. Watson Says:

...All three of these methods are great ways to reduce the system utilization and ensure timely deliveries...

What Do You Say?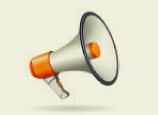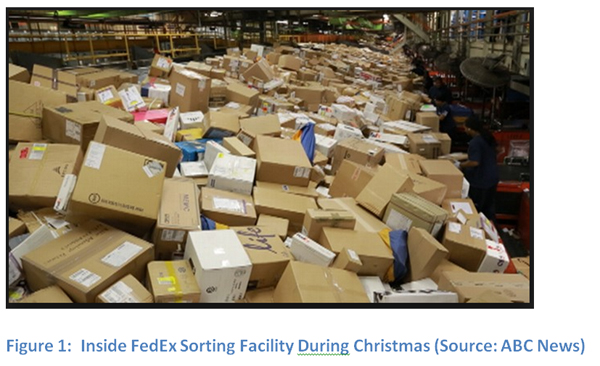 This time last year, the talk of the logistics community were the millions of packages that didn't get delivered before Christmas. The surge in last minute on-line purchases with the promises of a free Christmas Eve delivery overwhelmed the system. We wrote a short article explaining the problem in a simple graph—as a system gets closer to 100% capacity utilization, you should expect ever-increasing delays.


Looking to avoid the problems from last year, UPS and FedEx took action. The steps they took are good general lessons for any supply chain. Here is what they did:
Previous Columns by Dr. Watson
| | | |
| --- | --- | --- |
| | 1. | Contracts with retailers locking in demand forecasts. The forecasts prevented unexpected last minute surges in demand. Based on the published information, UPS and FedEx had their retailers provide forecasts and then held them to the forecasts. The articles didn't say, but presumably the forecasts were contracts and there must have been incentive to provide reasonable forecasts. The forecasts may have been based on past volume or the retailers may have been offered a chance to pay a non-refundable fee to lock in capacity in case they sold more than anticipated. These types of contracts, if done correctly, are great way to share risk. |
| | 2. | Brute force increase in capacity. UPS spent $500 million to upgrade its infrastructure They also budgeted an extra $175 million for temporary workforce. This gave UPS a lot more capacity. |
| | 3. | Adding flexible capacity. This is more subtle than just upgrading the infrastructure. If you make fixed infrastructure investments in the wrong place, you may not improve the entire system. UPS made two investments in flexible capacity. First, it created flexible sorting centers that could be moved to the parking lot of any of its sorting facilities. This way, as demand materialized, it could move around capacity to deal with it. Second, it made IT investments in visibility and tracking systems (a "Control Tower") to better monitor every package moving through the system. This allowed management to identify bottlenecks sooner and make adjustments. It also allowed flexibility to customers that weren't using bottleneck facilities or lanes to continue to ship up to the last minute. |

All three of these methods are great ways to reduce the system utilization and ensure timely deliveries.


Final Thoughts:


But, the articles point out, your customers can also "help" you reduce your utilization. Amazon, presumably, a big user of UPS and FedEx, spent a lot of time working with the USPS and other couriers to ensure capacity and flexibility for their business. So, I would guess, part of UPS's investment was to keep customers like Amazon happy.


(Sources for this blog: WSJ article, Bloomberg article, Atlanta Journal article, Reuters article)