Dr. Watson Says:

...This is a great example of expanding the idea of the optimized baseline in network design...

What Do You Say?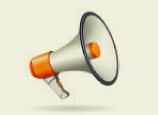 In Dan Gilmore's review of the LLamasoft user's conference, he mentioned that the most interesting talk was from Matt Aglar from Unilver, talking about understanding the perfect network:
So someone at Unilever came up with the witty idea of really understanding and segmenting total North American logistics costs. It started by calculating what its logistics costs would be if it had a "perfect" logistics network - all plants could make all products, everything went out in a full truckload, no expediting costs, etc.



What would those costs be as a percent of what Unilever actually spent in 2013? 56%, it turned out.



It then calculated the cost components that accounted for the difference between the theoretical perfect network and what its costs really were (e.g., network inefficiencies, operating variances, customer unique requirements, etc.), with different categories getting a share until the cost equaled 100% of actual.
This is a great example of expanding the idea of the optimized baseline in network design. When you build a network design model, you often start with a baseline model. The baseline model represents how your network performed last year. You use it to validate the costs from the model with your actual costs.


Since the baseline represents, history, that model also shows all the out-of-territory and unplanned shipments—it shows your shipments from the East Coast to the West Coast even though you have a warehouse in Los Angeles. You need to do this to validate the costs.


Previous Columns by Dr. Watson
The next model you should run is your optimized baseline. In this model, you construct the model to run so that it follows all the rules that should have been in place. That is, this model will clean up the East Coast to West Coast shipments. This model becomes your new starting point—you want to compare optimal solutions to this so you get a fair estimate of savings potential.
But, the optimized baseline also tells you something that the Unilever team was getting at—where should you look for savings. This model tells you how much you could save if you shipped everything as planned. Sometimes the root cause of this problem is not having inventory in the right place or not having enough capacity.


The Unilever team took this idea a step further—they came up with a nice extension to the idea of the optimized baseline. They asked questions like what if every product could be made everywhere, what if every part was transported as if it were on a full truck, and what if everything traveled on the ground vs air. And, you can probably think of other examples. Once you run these models, you can get a sense of the potential savings.


I always like this type of analysis, because it can save you a lot of time in deciding what to do. You can endlessly debate on the pro's and con's of convincing your customers to only order in full truckloads. Spending 10 minutes running the model will quickly tell you if the savings are $10K or $10M—and that will make your debate more meaningful.