Dr. Watson Says:

...airships may make the physical internet possible.

What Do You Say?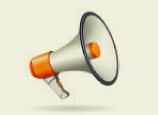 Dan Gilmore reported on a thought provoking idea several months ago—the Physical Internet.


The basic idea is that information flows quickly through the internet as standardized packages. If shippers could standardize shipping containers, then a physical internet could be built that allows product to move from coast to coast through a series of hubs and with many different trucking companies. It is an interesting idea—be sure to check out Dan's article.


Now, here's another futurist idea, courtesy of a Bloomberg Businessweek article: Airships for cargo (see the picture from Aeros, a manufacturer of the airships). The idea of using helium filled airships for cargo is not that new. However, according to the Businessweek article, the difficulty has always been getting the ship back to earth efficiently. Supposedly, Aeros is close to figuring this out.

The obvious use for this technology is to move heavy cargo to remote mines and oil fields, to move heavy oversized product, and to move humanitarian supplies to natural disasters.



Previous Columns by Dr. Watson
But, what if you combine airships with the physical internet? Airships may make the physical internet possible.


The airships have a carrying capacity of up to 250 tons (which is about 10-15 truckloads) and could efficiently act as links in the physical supply chain. They could be used to link up distant hubs with a lot of empty space between—Phoenix to Dallas, Seattle to Chicago. Or, they could be used on links with a lot of congestion—New York to Boston. I would guess there would be initial worries of having these airships fly over populated areas so they might need to find routes where they can move up the shore or across empty land.


In addition, since a lot of time is lost in going through busy ports and rail yards, they could be used to relieve congestion. That is, these airships could be part of the ports and rail yards and offload a lot of freight. Since they can take off vertically, they wouldn't have to tie up the existing rail or truck infrastructure.


Final Thoughts


The physical internet may be off in the future. But, applying new innovations in transportation, it may be here sooner than we think.